Last Updated:

Oct 22, 2017 - 4:14:22 PM
---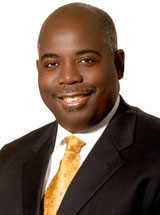 Nassau, Bahamas - Address by Hon. Philip "Brave" Davis, Q.C., M.P. Leader of the Official Opposition Leader of the Progressive Liberal Party on the Occasion of 53rd National Convention of the Progressive Liberal Party (PLP) Prayer Breakfast Sunday, 22nd October 2017, 7:30 a.m. Meliã Resort, Cable Beach

Salutations:

Chairperson

Party Officers

Executives and Members of the various Branches of the Central Division

PLPs


Good morning!

"For I know the plans I have for you, declares the Lord, plans for welfare and not for evil, to give you a future and a hope." These wonderful words of promise were left for us the Book of the Prophet Jeremiah at Chapter 29, Verse 11.

It is in this spirit of awareness that I greet you this morning. An awareness that, even in challenging times, our destiny has long been mapped out. So, now is an apt time to be still, to reflect, to trust, and to take heart.

God is fully in control of the Progressive Liberal Party. He knows each of us "even before [we] were born".

What a comfort! It warms our hearts as we begin this new chapter in the life of our great Party in a spirit of prayer and praise to God.

This has been the traditional way of opening our National Convention, providing an opportunity to examine ourselves, heal our wounds, and forge ahead with a new perspective.

This is our season for renewal; for recommitting ourselves to our core values; for retooling and rebuilding our great organisation. All of these are required to realise the change that we need as a party.

Brothers and Sisters

My primary prayer for us is unity. Together, we stand. Divided, we fall. The fellowship in this room represents our entire country. This is the ideal time to encourage one another, to teach each other, to serve each other, and to share life together in true fraternal form.

As we join hands and hearts this morning, soberly accepting that our Party needs our prayerful support, let us be also acknowledge that our nation needs the God of our fathers now more than ever before.

We need a new perspective, but that perspective will be nothing without us captivating and returning to the principles, which were handed to us at the foundations of our party.

We must return to principles of mutual respect – even as we disagree. While it may be the harder road, the high road is always the best course of action.

I, therefore, urge each of us to dig deep to invoke our Christ-like love and admiration for each other in this great PLP family.

PLP!

Isn't it amazing how we just churn out that automatic response?

I want you to think about that. Our Party is a big tent of visionaries who continue to shape the landscape of our country. We need all hands and hearts working together, moving forward to a common goal. This is the only way if we are expected to go ALL THE WAY!

Let's take it all the way, PLP! Let us draw into this organization the passionate luminaries, who are prepared to build our party and embrace more people.

As we are in the posture of prayer, let agree to press ahead with guided temperament, even-handed decision making, and fair play for all.

Only then can we assemble the skills required to build the walls of a strong, more vibrant Party, fully armed as an alternative Government.

Today, as a party, we begin the journey ahead. The coming days, weeks and months will require a common purpose, passion and a renewed zeal to fight for our people. You all know too well that the PLP is a great vehicle to the advances of our people.

We have anchored our will to better the lives of all people, holding ourselves solidly to the foundations of firm Christian values. Let us, therefore, stand tall as we move into this new season of change; charting a new path with a new perspective.

As we undertake our deliberations over the next few days, let us take with us that same Spirit, Whose presence is so tangible this morning. We pray that God the Spirit will grant us love, joy, peace, patience, kindness, goodness, faithfulness, gentleness, and self-control; for, just as Paul wrote to the Galatians, "against these, there is no law".

PLPs

Let us enjoy this time of togetherness!

May God bless each of you!

May God bless our Party!

May God bless the Commonwealth of The Bahamas!

Change WILL COME!

Thank You!






© Copyright 2017 by thebahamasweekly.com

Top of Page