Last Updated:

Sep 21, 2017 - 3:46:33 PM
---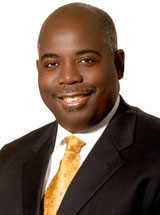 Statement By Hon. Philip Brave Davis, Leader of The Opposition:

The Free National Movement during the general election identified reducing criminal violence as a critical priority for their administration. The government's crime strategy remains nonstrategic and unprioritized. Independently from the human tragedies leaving a trail of violence across the corridors of our country, violent crimes remain an impediment to our economic development.

The reality of the country's crime circumstance implores the Progressive Liberal Party to agitate a bipartisan approach beyond just scrutinizing government policy. The Progressive Liberal Party will not stand idly, nor silent as teenagers are slaughtered on our street by gun violence. The lackadaisical response to the community of Fox Hill has resulted in a second teenager being killed.

We remain gravely concerned about the apparent meddling by the government in the senior leadership of the Royal Bahamas Police Force that has resulted in the perception of a leaderless organization. Our country must draw a line to protect the individuals who served our country with a sense of duty, honesty, integrity, and courage.

The command of the Royal Bahamas Police Force should not be subjected to an unexplained and improper political interference. The government should not set the precedent of subverting the constitution that protects and empowers the Commissioner of Police to carry out his or her duties effectively. The Progressive Liberal Party strongly condemns any effort of political pressure to force any senior official to abdicate their responsibilities for a political reward over the interest of the Bahamian people. If the opposition confirms that there was an attempt to circumvent the tenure of the Commissioner of Police by an overreaching politician with a blatant disregard for the

constitution, it will be strongly condemned.

Our country continues to be embroiled in a vexing crime problem. The alarming spikes in armed robberies and murder necessitate us abandoning a partisan mentality and collectively holding hands to protect our neighborhoods from being safe havens for criminals.

There has been a systemic failure, and the system must respond with policies and initiatives to prevent and not just respond. During the Christie Administration we strengthened the Urban Renewal program to readdress our country's development challenges among young people. The government must place a sustained effort on socio- economic policies designed at addressing the causes of crime and strengthen the relationship between the police and the communities to improve intelligence gathering.

Our communities, our citizens, our schools, our children, and particularly our young men cannot wait for a partisan debate over crime to end. They deserve their policymakers to act now to protect their interest and rights to a peaceful and a safe environment.

As a society, we can not become numb to the images of mothers and families being torn apart by a culture of violence that needs to be reversed.








© Copyright 2017 by thebahamasweekly.com

Top of Page