Last Updated:

Dec 3, 2019 - 3:54:00 PM
---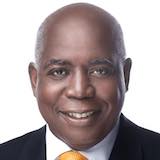 REMARKS BY HON. PHILIP BRAVE DAVIS QC, MP

LEADER OF THE PROGRESSIVE LIBERAL PARTY

SPECIAL CALL PUBLIC MEETING OF THE NGC AND LEADERSHIP COUNCIL

THE LYNDEN PINDLING CENTER

MONDAY, 2ND DECEMBER 2019



How y'all doing tonight PLP's?!

You all are looking good and I feel your energy!

I also feel your impatience and disgust with this FNM government.

I heard that the Bahamian people cannot wait to see the backs of this mean and spiteful Minnis led FNM government.

Is that true?

Thank you for coming out in your great enthusiastic numbers tonight.

I thank and welcome those tuning in via social media.

Continue to share the link to this public meeting and keep those comments coming.

Hello Cat Island, Rum Cay and San Salvador!

I love you all and without you, there is no me.

I hope to see you soon.

CONGRATULATIONS to Shane Gibson and his legal team for a tremendous job done in the face of victor's justice.

The acquittal was a miracle.

We thank lead Counsel K. D. Knight QC, Damian Gomez, Philip "Fish" McKenzie and Owen Wells for exposing what we in the PLP thought and said about these cases – PLP's WERE BEING PERSECUTED, NOT PROSECUTED!


IF YOU AGREE WITH ME, SAY AYE!

THE AYE'S HAVE IT!

The defense team was professional in their conduct and diligent in their execution of the law, driven only by evidence and undergirded by a proper assessment and analysis of the evidence.

The evidence revealed that this case was politically contrived and motivated, driven by victor's justice.

When the former Police Commissioner Ellison Greenslade told the media that pursuant to the law and force orders, the Royal Bahamas Police Force acts only on formal complaints and not social media trolls, his days were numbered.

He went on leave shortly thereafter and was shipped off to London and a new leadership team was assembled, complete with a so-called redundant anti-corruption unit created by the Prime Minister specifically to persecute his political opponents. This unit has now been revealed as a corrupt unit.

Many believe that Greenslade's transfer was motivated by the fact that he was truly independent in the execution of his office and would not tolerate political interference in the operations of the police force.

As you know we have a Minister of National Security whose behavior suggests he believes he is the Commissioner of Police.

Throughout the two cases that have been completed, we have witnessed with great horror and disbelief, incontrovertible evidence of grave and rank prosecutorial misconduct and corruption.

The National Security Minister first met with the star witness before turning the criminal matter over to the police.

The Health Minister improperly awarding a huge $1.8 million contract to the star witness just days before the trial.

Shortly after the government lost the Frank Smith case, the star witness lost the contract and it was reportedly awarded to a family member of a cabinet minister.


The Ministers called the star witness multiple times.

Telephone call logs were manipulated and changed by the police.

The lead police investigator admitted to coaching witnesses to synchronize and remove differences that appeared in their stories.

She admitted under oath that this is normal practice on the police force.

The lead police investigator admitted to writing and changing the statements of the star witness.

She further admitted that she was acting on instructions from her superiors including the Director of Public Prosecution.

In the face of all of this, the Attorney General who is the head of the bar, an officer of the court and the chief legal guardian of the integrity of the judiciary, did absolutely nothing save for a wink here and a nod there, bringing the administration of the criminal justice systems into ill repute and the laughing stock of the region.

Not one but two cabinet ministers were judicially condemned by the Magistrate's court.

On appeal, a panel of justices agreed with the legal ruling of the Magistrate's Court and expressed an appreciation for the condemnation of the ministers.

When the National Security Minister was confronted about his condemnation and resulting fallout, he said it was comical and laughed it off.

When the Health Minister was similarly confronted, he said the devil is a liar and dismissed it.

When the Prime Minister was confronted, he said he chuckled at the fallout.

He promised to address the matter, but to date as expected, he has failed to do so.

During this rank and blatant miscarriage of justice in the investigative stages, I wrote to the Prime Minister on the 18th July 2017 and brought to his attention, evidence of political persecution and contamination which are offensive to the rule of law.



A critical point I made was where an investigation into alleged misconduct of Ministers or MPs is indeed justifiable, it is critically important that the investigation be conducted by the Police in a manner that is completely free of political contamination.

There were Ministers of the FNM government gloating in the media that there were as many as six former PLP Cabinet Ministers under investigation and could be criminally charged.

Who told them about the weight and quality of the investigative evidence?

Were Ministers in question in touch with the Police on these matters?

What was the Minister told that gave him the confidence to publicly declare that criminal prosecutions were imminent?

Secondly, I strongly protested the absolutely

disgraceful treatment of Dion Smith and

Kendred Dorsett while in police custody.

Dion Smith was forced to spend a night in jail

even after the police found no grounds to

press charges.

The following morning, instead of releasing

Dion, the police attended a funeral to further

delay his release.

I reminded the Prime Minister that where such abuses of power occur, the offending parties, be they police officers or politicians, need to understand that there will come a day of reckoning for them as well. What goes around comes around.

When you set out to dig a grave for your enemy, dig two.

I told him that I hope he will accept my invitation that we meet as soon as possible, at his convenience, to discuss how public confidence in our system of law and order and in the police as our impartial protectors can be better secured.

To all of these concerns raised, there was no response from the Prime Minister - only the Attorney General who responded publicly to say that he advised the Prime Minister not to respond or meet with me.

So PLP's, it is often said that "All that is necessary for the triumph of evil is that good men (and women) do nothing."

We would be derelict in our duties as servants of the people and guardians of the integrity of our cherished democratic institutions if we stand by idly and do nothing.

I have therefore called this meeting of you our councilors, the party's policymakers outside of a National Convention, to seek your support for a number of measures by this great organization to expose this outlaw government who has been consistently corrupting our public institutions.

Under this FNM Government, public confidence in our democratic and public institutions will not be restored.

Concillors, if you agree with me on this point, say aye.

What about domineering, controlling, mean vengeful, and exploitive of the little man? Can I get an aye?

There is clearly a need for a thorough cleansing of the prosecution system.

The Constitutional leader, the Attorney General, has much to answer for to the Bahamian people as he has consistently breached the public trust and has defended the indefensible.



In fact, he should be fired or made to resign.




Carl Bethel must explain to the Bahamian people how we got to where we are – placing the government in a position to be sued in a court of law for malicious prosecution.

And while he is at it, he has to explain to the Bahamian people how much these persecutions have cost the taxpayers with nothing to show for it.

We are hearing all kinds of numbers from $20,000 per day to $1.4 million in total.

This government could find huge sums of money to pay lawyers for these politically driven cases with trumped up charges but refuses to pay the workers monies duly owed to them.

Do you think they are using the workers' money to pay for these political cases?

That is corruption to the core.

The one thing that is worse than corruption is the illusion of integrity.

Carl Bethel knows exactly how much money he committed the Bahamian taxpayers to pay on these cases and they have a right to know.

He should resign!!

If you agree that Carl Bethel must answer these questions, say aye.

I publicly call for a formal inquiry into the circumstances and events touching and concerning the charges brought against Smith and Gibson with a view of bringing to justice any offending party in the process and to identify measures to prevent like future conduct.

If I have your support, let me hear you say aye.

I am again calling for Cabinet Ministers Marvin Dames and Dr. Duane Sands to step down in the face of these scurrilous and scandalous revelations.

If I have your support, let me hear you say aye?

I am calling for peaceful demonstrations in support of a truly independent judiciary.

Are you willing to put your names down tonight to be called at short notice for public demonstrations?

Today it's Frank Smith and Shane Gibson, but tomorrow it could be you or your loved ones. We must put a stop to this intentional and illegal abuse of power, this assault on the rule of law and the corrupting of our democratic and public institutions where rules only apply to us and not them.

I also publicly call for a review of the laws relating to the appointment of judges.

Can I get an aye?

So tonight, I have the party's support to pursue a number of measures designed to restore public confidence in our judiciary and respect for the prevalence of the rule of law.

Those in favor of all of these measures, let me hear you say aye.

A people united behind a set of core principles and beliefs that define and sustain our way of life cannot be deterred, disappointed or overcome.

Remember this PLP's - power concedes nothing without a demand.

Tonight, we demand honesty and integrity in government.

Tonight, we demand respect for the rule of law.

Tonight, we reject despotic leadership and demand transparency and accountability.

Tonight, we stand as one, resolutely committed to the peaceful and democratic removal of this meanm, spiteful, vengeful and corrupt Minnis led FNM government who has clearly lost the moral authority to continue to govern this country.

Are we fully united in our opposition to and resolutely committed to the removal of this failed FNM government?

We know from their behavior that they will do anything to hang onto power, but we will remain disciplined, committed and relentless.

Are you committed PLP's. Let me hear you say aye?

As always, let's stay together because we are stronger together.

The ultimate enemy that must be defeated and removed from office is not within but outside of this party.

We need all hands on deck PLP's

Do I have all hands on deck PLP's? Let me hear you?

For there is a brave new world on the horizon.

Say it again…

…and as always in parting…

PLP…PLP…PLP!!








© Copyright 2019 by thebahamasweekly.com

Top of Page