Last Updated:

Sep 24, 2017 - 8:13:12 PM
---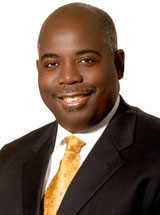 Remarks by Hon. Philip Brave Davis Q.C, Leader of the Opposition Sunday 24th September 2017 at PYL Installation

Good Afternoon PLPs…

Youth is a critical component of the future of this organization, and of the development of our nation.

Your participation here today speaks volumes to our country at large.

All is not lost!

All of you have answered the call to service, and have stepped forward to work for your party and country, becoming shining examples to others.

Your bold and brave step today, is a testimony that you all are prepared to choose the right path, and thus, today I want to congratulate each and every one of you for beginning that service within our party.

Our country needs to fully understand what is happening today in the lives of young people in our party. A party for more than 60 years ago carried the vision to change our country for the better.

Young people just like you believed in the Bahamas. They believed in the prospects of a bright future for our country. They believed in transforming the lives of their fellow men. And they BELIEVED IN THE PLP!

Your mission and mine as we together chart the future of our party must be to learn from the past, make corrections to better fit today's world and turn our eyes towards the future.

I am bringing a message all across the country that we in the PLP must Rebuild, Rebrand and Renew our organization. And your role in this effort is most important.

In fact, each and every one of you must become the drivers of this change that will come to our party and our country.

Today is a day of renewal in the PLP. A time where your role is not only to sit as members of this youth organization, but also as members of an institution that has transformed the lives of citizens all these many years.

You are the inheritors of a rich and glorious organization.

….and you represent the embodiment of that PLP philosophy: to uplift the poor, encourage the weak, inspire new hope….

… and work to realize the dreams of your fellowman.

Your job and mine is to make life better for every man, woman and child within this country.

Your job, brothers and sisters, is to reinvigorate, strengthen, and make the support for the Progressive Liberal Party strong once again.

Our job just ahead these next 56 months is to inspire our people - particularly young people – to see what it truly means to become a part of this great progressive organization.

The world is changing. The country – in my view – has taken a turn away from the course of progress.

We have to change that direction in order to improve lives and better the future for young people.

Today, we are seeing terrible things have begun to happen.

To the leadership on our side opposite, it appears they just don't care.

Jobs are being lost!

Workers hired with legitimate contracts, contracts supported and advanced by technical officers in government, are being cancelled by this present administration.

We see FNMs attempting to terminate the services of Bahamians and send them to the unemployment lines.

Workers are getting no clarity on what is happening with their contracts even though some of them have worked for a department for more than six years.

And then there is a Minister telling the staff, while running out of a meeting, to blame the PLP.

Blame us after they cut salaries in their budget! They have the power to keep people working - not us!

Almost every Friday you get word of some persons being sent home, and while the times are hard on Ragged Island and Grand Bahama, I see the Prime Minister dancing in Port Lucaya with no plan for our direction.

Young Liberals, I beg your indulgence so that I may respond to some developments that I must address and I want you to hear.

I was quite surprised to see Friday morning's Tribune headline, which grossly sensationalized and misconstrued the comments I made in an interview with one of its reporters.

My comments as detailed in "small" print were simply that there must have been a justification by the BEC/BPL board if indeed the tender process was circumvented.

And anyone who understands how these matters work must know that circumvention without justification is not acceptable.

Secondly, I stated that being a PLP or being perceived to be a PLP does not and should not disqualify anyone from doing business with the Government.

It is very clear that it also does not disqualify FNMs.

And while the political pundits supporting the FNM are busy writing negative articles on me, what is going in the wider society is absent from their pages!

What I find most interesting is how the newspaper would sensationalize my comments, yet no mention on the front page of the hundreds of average hardworking citizens that are to be fired from the Ministry of Education.

Not one word!

Many of these persons were placed on contracts from the previous FNM administration – 6 years ago. But they get no mention.

SILENCE!

There is no mention of the RECORD crime and murder terrorizing our country. Nothing But Pure SILENCE!

There is no mention of the many high profile FNMs with exorbitant outstanding electricity bills. DEAFENING SILENCE!

There is no mention of the constitutional crisis being created by the FNMs handling of the Commissioner of Police. SILENCE! DASTARDLY SILENCE!

There is no mention on the front page of the further crippling of the Grand Bahama economy due to the 3-month loss of the Grand Celebration, and that the hotels are basically empty. Not one single word!

All you hear is what??? SILENCE!.... Frightening SILENCE!

Everything that is associated with the PLP is not bad, and everything associated with the FNM is not good.

They in the FNM have some bad ways. And they can't point a finger at us, because they have a shameful record!

In that same Friday, September 22nd edition of the Tribune, look at the Business section and guess what you find?

There you would find an announcement by Minister responsible for BPL saying that BPL "will have to be privatized".

What a coincidence!

Now let me jog your memory.

They have a history of privatizing your things without showing you the details and being transparent.

Remember the FNM's last sale of the National Patrimony: BTC?

Remember that fire sale of BTC?

Remember how Dr. Minnis, Carl Bethel, Dion Foulkes and that same Desmond Bannister all sat around that Cabinet table and sold BTC to Cable and Wireless.

Help me remind them how that company was not even a part of the bidding process! Remember that?

The FNM Government sold BTC to CWC for $210m.

….But guess what?

The audited statements by CWC confirmed that they purchased the company at a cost of $204m.

And now they want talk about the PLP?

We later discovered how they left millions in the bank at BTC for the new owners to collect, while forcing the public to carry on with pension payment for workers at the corporation.

That is the cost they placed on the public - costs that ballooned at the time to some one hundred million dollars. Imagine that!

That is how the FNM conducts the sale of your assets!

And they fail to protect workers during that process!

They fail to negotiate in the interest of Bahamians!

.... and they fail to show an open transparent exercise in such dealings.

And then, after wheeling and dealing in the room, they came back out to tell us 49 is the same as 51 percent!

And how could the FNM hold the PLP to standards that are foreign to them?

CHANGE MUST COME!

And Change Will Come as our goal is to change the business of politics across the board;

…weeding out corruption in every aspect, promoting transparency, serving the citizens of the Bahamas with integrity and respect.

…This is kind of politics we all must promote!

In the meantime, I have some questions coming for them on the floor of the Parliament. And watch them run! Watch them close down the Parliament again.

Ask Carl, Dion, Brent and Hubert Minnis for me, when did contracts granted become "Gifted"?

Do they become "gifted" when, in the case of Brent Symonette, you granted your own company contracts at the airport as he did in the Airport Authority Scandal?

Or perhaps they become "gifted" when you sit as the Minister for Health as Prime Minister Minnis did in the last FNM Government and had the PHA lease your own building?

When? When did contracts granted become "Gifted"?

Perhaps Carl, Dion, Brent and Hubert Minnis could all tell us contracts become "Gifted" as they all sat in the Cabinet of the Bahamas and overturned the board's decision in that BEC Bribe Scandal?

And then ask them where was the transparent bidding process for the Marsh Harbour Airport?

The Ministry of Tourism PR Contract?

The recent Stephen Dillet School Contract, which doubled in cost and never went through the tender process! Ask them about those "SWEET DEALS".

Young PLPs, you must become the defenders of your Party, and you must at all times demand that those in power be accountable!

You must become the voice for CHANGE! PLPs, you all must become agents for Change

…and when you work hard for that…Change Will Come!

As your leader I will always be committed to progress and advancement in our party and I ask you to join me.

….I welcome your new ideas!

Young PLPs, this is a time to work!

This is time to get things done!

I am READY to work.

Are you READY, Progressive Young Liberals?

Are YOU READY to Be that CHANGE?

So Join Me and walk with me as we make this great march together!

Join Me as we go from island to island, expanding our reach and bringing our talents together….

JOIN ME as we keep lifting the spirits of the Bahamian People in these challenging times!

Join Me as we welcome this wave of new talent within our party…..

….And when that BELL rings – your voice and ours TOGETHER will sweep across this country,….

…. bringing a NEW DAY! ….A NEW TIME and TRANSFORMATIVE Leadership ACROSS OUR BAHAMAS!!!

CHANGE WILL COME!

PLP!

PLP!

PLP!

Thank You! And May God Bless us All!










© Copyright 2017 by thebahamasweekly.com

Top of Page