Last Updated:

Aug 29, 2019 - 7:27:06 AM
---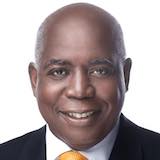 Remarks

By

Hon. Philip Brave Davis QC, MP

Leader of the Progressive Liberal Party

Awards ceremony for Pan American Games athletes

Kendal G.L. Isaacs Gymnasium

Queen Elizabeth Sports Center

Nassau, Bahamas

28th August 2019



I fully adopt the establish protocol.

Many thanks to the Bahamas Olympic Committee for your kind invitation to participate in this special event in the life of our young athletes. A pleasant good evening to all assembled here, especially the family, friends and supporters of our young athletes who continue to inspire a generation of Bahamians while strengthening the Bahamas global sports brand.

It will ultimately be your demonstrated support and belief in the ability of these young Bahamian athletes that will inspire them to consistently achieve greatness and in the process, inspire the next generation of elite athletes.

I, however, caution that this demonstrated support and belief in our young athletes must also come from the very top.

It was this support and faith in our youth and a vision of the future that led to the establishment of Ministry of Youth, Sports and Culture, the creation and hosting of the Bahamas Games and a program of state sponsored subvention to our athletes that led to regional dominance at the CARIFTA and Junior CAC levels and a strong junior athletic program.

We are proud of this gymnasium, the Thomas A. Robinson National Stadium, the beach soccer stadium next to the Sir Sidney Poitier Bridge, the Andre Rodgers baseball stadium currently under construction as part of the 400 acre University Commons and the new sporting facility at Moore's Island as tangible evidence of our unquestioned commitment to youth and sports development.

Our global sports brand was strengthened by our Sports in Paradise initiative. We hosted consecutive IAAF Bahamas world Relays; the CONCACAF beach soccer championship; the Popeyes NCAA Division l football Bowl games – the first ever outside of the continental USA; the Commonwealth Youth Games and our co-branding partnerships with the NCAA, NFL and NBA.

This level and quality of demonstrated commitment to youth and sports development must continue if we are to realize sports a major pillar of our economy and our global brand owned and managed by Bahamians.

Our CARIFTA, CAC, Diamond League, World and Olympic champions were not created overnight or by accident – they were created through a shared vision and value proposition executed by all stakeholders – the various sporting bodies, the athletes, their families, their fans and yes the government. We all have a role to play.

The government must demonstrate its leadership and support for our athletes by doing more. All sporting facilities throughout our archipelago must be refurbished and upgraded to international standards to enable this country to tap into and realize the fullest potential of our most important sports assets, our athletes and coaches.

Cutting the budget of the Ministry of Youth, Sports and culture sends the wrong message to our young athletes. Cutting back on allocations for P.E. teachers who double as coaches and work long hours with our athletes in the public school system also sends the wrong message nationally to all stakeholders.

On the contrary, we must encourage and incentivize our coaches through expanded resource support.

We must not only be present to count, enjoy and celebrate the harvest, we must also be present with the athletes in the proverbial vineyards during the seasons of sowing, planting, weeding, pruning, fertilizing and nurturing our budding stars.

We must support their efforts each step of the way.

A PLP government is committed to improving the working relationship with the sporting community through constructive engagement and material support to our national federations as we work together to realize our shared vision.

We are sports friendly and you can always count on your friends.

We thank all of our sports ambassadors and our athletes in particular for their commitment, personal sacrifices and unconditional love of country.

I wish to single out and thank the umbrella organizing committee, the Bahamas Olympic Committee, for all of your long hours of thankless coordination and administration that make all of these local sporting events and international participation possible.

To the athletes that represented the Bahamas at the recent Pan American Games in Lima Peru, I say on behalf of a grateful Nation, congratulations and thank you. My presence here this evening signals my personal commitment to the success of all of your athletic endeavors.

I am advised that our sprint sensation, Mrs. Shaunae Miller-Uibo and her team are appealing to the IAAF to adjust its scheduling so that she can represent the Bahamas in the 200 and 400 meters at the Tokyo Olympics.

I add my voice and that of my official office to this international lobbying effort and appeal. I point out that there is precedent: The International Olympic Organizing Committee worked with the United States Olympic Organizing Committee to accommodate Michael Johnson during the 1996 Atlanta Olympics.

We publicly ask that the relevant organizing committees extend the same courtesy and consideration to Mrs. Miller Uibo. Her performance as one of the sports' brightest stars and her contribution to global athletics warrant a review of the schedule. Further, millions of fans want to see a rematch between Shaunae and great American sprinter, Allison Felix. Wasn't that an exciting nail biter in Rio? A rematch is a win-win for the sports and the Olympics.

Unbeaten in two years, Shaunae is the favourite to win the gold in the 200m and 400m in Doha and Tokyo. The nation is praying for you Shaunae.

I extend best wishes to Team Bahamas as you meticulously prepare for the 2020 Tokyo Olympics. I know that you will make us all proud.

Thank you all once again and may Almighty God continue to bless the Commonwealth of The Bahamas.






© Copyright 2019 by thebahamasweekly.com

Top of Page