Last Updated:

Jun 26, 2019 - 11:01:42 AM
---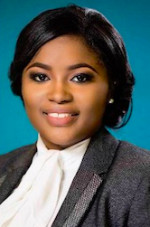 2019/2020 Budget Contribution

Senator, Hon., J.L. Coleby-Davis- Opposition Senator and Shadow Attorney General, Shadow Minister of Legal Affairs, and Youth

June 25th, 2019



Madame President, with your leave I would like to thank firstly the heavenly father for blessing me this opportunity.

In addition, Madame President, I wish to join my colleagues on this side and use this time to thank the leader of Opposition and the incoming next Prime Minister of the Commonwealth of The Bahamas the Hon. Philip Brave Davis for bestowing upon me his trust, and confidence to represent in this senate for Women, Millenials and Bahamians from all walks of life. Our Leader is a man that understands, and believes in the philosophy of the PLP, and respects the policy of Bahamianization. Our leader understands and connects with the story of the small man, he knows what it means to come from humble beginnings because that is exactly his truth. Our Leader is an honest man and entered politics to better the lives of Bahamians, and that he will do when he takes over the reign in 2022.

Budget Introduction

Madame President , as I began my preparation for this budget debate, I was uncertain where to begin, because after two years in, all this FNM Government can come with is movement of line items, back peddling, and colorful language to describe the present state of the economy, and that is embarrassing and uninspiring; actually it is downright horrifying!

Madame President, this FNM Government came to their term in office with a Mountain of Promises and unfortunately for the Bahamian people they have become our worst nightmare, and of course the sweetest reality for their special interest group of wealthy people and foreigners. Their promises of transparency have left the Bahamian people ashamed and untrusting of the blatant disregard and mediocre performance of this Minnis Administration!

Further, Madame President, I believe when they are in their private offices or Cabinet meetings, they are probably secretly saying THANK GOD FOR THE PLP and all of the many projects they began before 2017!

Madame President, I believe they say THANK GOD that the PLP left things in place, with a moving system of endless possibilities, otherwise this FNM Government would have nothing to show!

Madame President, for a moment let us go some 40 plus years back, in a time where there was not much freedoms and liberties extended to the Bahamian citizens. I remind the Bahamian people, some of the young who probably are unaware, that there was a fight against the oligarchy by our ancestors, because they believed that every Bahamian should enjoy an honest living, and should be able to live and work in any area of the Bahamas. There was a fight for democracy and equality, many many moons ago, a young man by the name of Sir Lynden Pindling (the only Father of this Nation) stepped out of his comfort zone, leading a group of Bahamian to face off against the selfishness of the bay street boys; who continued to control or determine the success of Bahamians. Sir Lynden took on this group of men, who thought it sensible and just, to run the affairs of this Bahamas out of their personal offices. He stood up against the special interest group in a fight to build a country that all Bahamians should and could be proud of.

Madame President, Sir Lynden worked for the generation he was a part of and for future generations! He worked to build up the average Bahamian and his work focused on building an economy that can benefit MANY not the chosen few. Madame President, his work encouraged Bahamians to educate themselves, as he stated that "education liberates a people". Bahamians were inspired and motivated by his love for country and his focus on the development of people, he believed in Bahamians owning and operating the Bahamas. Madame President, undoubtedly Pindling believed in Bahamians and their abilities. He encouraged Bahamians everywhere to believe in themselves. He along with Sir AD Hanna, Sir Milo Butler and many others introduced the policy of Bahamianization. Whenever, Pindling encouraged and entertained foreign interest, it was ONLY for them to pass on skills and knowledge onto Bahamians, this was all a part of his vision to build a country of educated, skillful, hardworking, proud and self-sustainable Bahamians. His legacy remains relevant and still stands as a source of information, motivation and inspiration.

Madame President, Pindling legacy is strong because at all times his efforts was for enriching the lives of all Bahamians. I quote Sir Lynden from his popular "Bend or Break" speech… ". It is a fundamental part of my basic political philosophy that people are more important than things; that men are more important than machines. In this Commonwealth of Islands that philosophy can quite fairly be interpreted to mean that Bahamian people are more important than things: that Bahamian men, women, youth and children, are more important than machines."

Madame President, 40 years ago as a country we received self-governance, and that was through the toil and sweat of many Bahamians that came before us, and they made a commitment to ensure their work was not in vain and was for uplifting the Bahamian people!

Unfortunately, here we are 40 years later, faced with this uninspiring Budget from an undesirable, unconscionable, uncaring, unintelligible Minnis Administration!

Madame President, this Minnis Administration is a shameless, arrogant and self-centered bunch. I go further to say this Minnis Administration is GOOD FOR NOTHING, but Hardship for the Bahamians! Indeed, they are simply the best at delivering hard times to Bahamians.

PLP Projects

By Contrast, Madame President, the PLP understands the needs of the people. The PLP is people loving people. The PLP possess the human element, we work for the benefit of ALL BAHAMIANS. THE PLP BELIEVES IN THE IMPORTANCE OF MAKING LIVES BETTER FOR BAHAMIANS. That is why we are innovative and forward thinking, it is okay if other Governments, like this Minnis Administration, benefits from the projects that were started by the PLP, because it is all about making Bahamians lives better.

Therefore, Madame President, it is high time for this government to stop with the blame the former Administration and put on their big boy and big girl shoes and do the job that the Bahamian people has hired them to do and that is to GOVERN! I am reminded of the words of the late John F. Kennedy "Let us not seek the Republican answer or the Democratic answer but the right answer. Let us not seek to fix blame for the past. Let us accept our own responsibility."

What that means is you essentially should pick up where the former Government left off. However, two years down the line and we are still hearing, when its bad, the PLP did it, but when its good, its OH THAT'S US!

Madame President, I heard the Chairman for Bahamas Water and Sewage brag about how this Minnis Administration does "Lay Pipe" and I am so appalled at how unashamed, and unprincipled some of them are, bragging about a continuation of a project already in place. THEY CAME INTO OFFICE, SELLING LIES, DREAMS AND VISIONs TO THE BAHAMIAN PEOPLE, TALKING THIS AND TALKING THAT ABOUT THE PLP, BUT THE SAME PIPES THEY ARE NOW "LAYING" THROUGHOUT THE FAMILY ISLANDS, IS BECAUSE OF THE HARDWORK OF THE FORMER MINISTER OF WORKS PHILLIP BRAVE DAVIS to secure the loan!

Madame President, I do not understand why this Minnis Administration needs so much praise and glorification for doing their jobs and governing for the people! Governments are continuous! The pipes need to be laid in Long Island, ok the PLP got the loan approved and then was voted out, so go to Long Island and LAY THE PIPES! Stop looking for praise when you are doing the job you were hired to do!

And Yes, Madame President, it took four years to get the loan approved, this shouldn't be a surprise from this Administration, because the Prime Minister himself admitted out of his mouth; while he was the leader of the opposition, that the Ingraham administration left the country in a wheelchair.

Therefore, Madame President, the Most Honourable Doctor, should know how important it is to provide care to patients when trying to nurse them back to good health. So the Doctor should be aware that trying to breathe life into an economy that was left in a wheelchair, in the critical care unit, is hard work and takes time and effort! However, they don't understand hard work, because they are surviving off of the hard work and dedication of the PLP.

Madame President, thanks to the hard work of the PLP, the Christie Administration was able to bring the economy back to life out of the wheelchair and walking again, and at the same time:


Bring in foreign investments,
Introduced NHI,
Ensured that COB became the now UB,
Increased the scholarship budget,
Opened Bahamar,
Secured jobs for Bahamians,
increased the minimum wage,
Established BAMSI
Established the National Training Agency,
Introduced the RISE Program
Increased the Marine Protected Areas,
Entered an agreement to reclaim our airspace… and much more was done.

Madame President, all of this was accomplished by the PLP all while nursing the country back to good health from the toils and rummaging of the former FNM GOVERNMENT, and even after doing all of that we secured the loan to bring water to the family islands, despite the financial strain we endured with the decline in revenue due to us being faced with two major hurricanes. This was possible, because we came in with a plan to govern the Bahamas and when we got the mandate by the Bahamian people in 2012, we governed, we got to work, we continued moving forward, we did not moan and groan, because the PLP is the party of hardworking Movers and Shakers!

Borrowings- VAT Money

And while I am here Madame President, let me also categorically state, that I also noticed how this Minnis Administration loves to throw out there in almost every speech that there were this downgrade and that downgrade under the PLP. Let the record reflect, once again for those not paying attention, Moody's indicted that two key factors played a role in those downgrades, which were:


An uncertainty on the opening of BAHAMAR, and;
The major hurricanes, specifically Hurricane Mathew, that impacted the Governments revenue.

However, Madame President, this Government is now faced with a shortfall in the revenue collection and the economic growth predictions.


Economic growth is at 1.6%, this is well short of the economic growth predicted at 2%.
They have failed to achieve their revenue and deficit targets.
They spent $216 million more than they spent during the last fiscal year.
They borrowed more than $2 billion since coming to office.

But, where did all the borrowed money go?

Where did the 60% increase of VAT money go? Dear DPM, Bahamians are asking, and they want you to keep that same energy the FNM had during the 2017 campaign, I ask again, where did the VAT MONEY GO?? WHERE IS THE VAT MONEY? WHERE IS THE MONEY OF THE BAHAMIAN PEOPLE? WE DESPERATELY NEED OUR VAT MONEY! WE ARE TIRED OF THE MISERABLE LIFE!


Based on the numbers, I heard my colleague Senator Hall- Watson speak about a mile yesterday, perhaps she was trying to state that this Minnis Administration will miss their deficit target by a mile.

In addition, Madame President, based on the numbers and the time, they will miss their revenue target by hundreds of millions.

I am not certain if the DPM is aware, but someone should advise him that, there will be no financial windfall in this last quarter.

Madame President, I spoke about the PLP time in office and the catastrophic storms they had to rebuild from. However, this FNM Government didn't have that to worry about. So I am concerned, that things are this horrible under this Administration, because those numbers would have been worse had it not been for three external forces:


The opening of Baha Mar and the Pointe development,
A robust and buoyant United States economy; and
No natural disasters, such as devastating Hurricanes.

So the fact that we are still faced with such shortfalls, is troubling and very telling on the ability of this Minnis Administration, to say the least. Again, I heard my colleague Senator Hall-Watson, call for a resignation yesterday because the MP is embarrassing to the FNM party. Well I say the Bahamian people are embarrassed by this shameless Minnis Administration, so using your same analogy, many more persons should offer their resignation to the Bahamian people and hang their head in shame!

Illustration- Hardship for Bahamians

Madame President, this Government brags about the Trickledown economics policy, where they assume that if they keep granting subsidies and tax breaks to their rich friends it will some way trickle down some benefits to the working class. However, I say the ONLY THING trickling down from this Minnis Government is HARDSHIP. THIS MINNIS GOVERNMENT HAS SENT THE BAHAMIAN People into hardship, left, right, center, up, down and ALL AROUND!

And what's good for the goose is clearly not good for the gander, under this administration. Because we are debating the third budget cycle; at the halfway point, and they are STILL gifting their special interest groups. Duty free new cars, tax concessions for fast ferries, road contracts, increase travel budget for friends, families and special interest! When will the handing out of favors end??

And I noticed when we are in this place, many of the members on the governing side are confused as to what we, the Opposition mean by granting such leverage to the wealthy. Sometimes Madame President, it is better to use illustrations.

Seeing that they have granted duty free on crayons and pencils etc. And I see in the other place, they love to use display boards, so I figured this Administration probably excelled in arts and crafts at school.

Therefore, Madame President, let me do a little arts and crafts illustration to better explain the feelings of the Bahamian people with this trickledown policy of the FNM Government. I worked with a class of grade 6, to help me illustrate an FNM Government that "takes from the poor to gives the rich more." I will say the future is bright with the PLP and these children have the best imagination.

This is what the future predicted:


First they created a new symbol for the FNM, instead of the torch, they created an FNM Leprechaun that takes from the poor to the benefit of the wealthy.
Second, The Rainbow is representative of all the fancy and mountain of promises made to the Bahamian people by this Minnis Administration;
Third, you see that what was supposed to be a pot of Gold to be shared amongst all Bahamians, it has become a Pot of Hardship under the FNM;
And instead of the treasure being at the end of the rainbow, it is now a bag of Goodies being filled by the new FNM symbol-- the Greedy, torch holding Leprechaun!


Madame President, I understand this Government planned to hire some of our Bahamian comedians to breakdown the budget for others to understand, well there is no need for them to bother, this grade six class has done it for us all!

Human Element- Firings

Madame President, I further query if this Government has taken the commitment that was made to the Bahamian people 40 years ago seriously?

In his speech, the Prime Minister, mentioned that the special interest group he represents is the young people and the poor, but the last three budget cycles have proven, that is NOT THE CASE.

Where is the inspiration? where is the succession planning? where is the human element coming out of this budget?

Madame President, this budget is bland, uneventful, loaded with a bunch of NOTHING, and does more harm than good to those that was looking for hope. Under the FNM the glimmer is getting dimmer!

Madame President, I reiterate, that this Government lacks the HUMAN ELEMENT of governance. The Human Element understands that people are more than statistics, and fudging the numbers while many Bahamians are hurting, struggling and have no clear way out of poverty is very unfortunate.

Madame President, I remind you of this Article in the Guardian on January 27th, 2018, where the headline reads, 2,500 government jobs lost, by the Department of Satistics; where it was stated that the rise in unemployment was largely attributed to a more than 6% reduction in the public service. This was AFTER they campaigned and promised Bahamian people that they would not lose their jobs and would not victimize them. Unfortunately, as most of their campaign promises, that was untrue!

Madame President, what this governement failed to realize when one person gets fired, that creates a domino effect. Because not only are those persons losing their jobs, but that job loss affects immediate and extended families, children, businesses, communities and the country on a whole suffers when unemployment increases. So if the FNM is wondering why they did not meet their revenue target, it is because people are hurting and struggling in this Bahamas.

I also note that the DPM is in this article stating that he expected some increase in joblessness, but attributed this to the reduction of "bogus" jobs! However, I recall last week the headline talking about some 1600 hundred persons rehired in the Public Service, I wonder if those are the same "bogus" jobs the DPM was referring to?

Further Madame President, I quote a more recent statement by the DPM in his budget debate, where he says:

"Recognizing that, over time, the trend in State Owned Entities expenditure will be unsustainable, the Ministry of Finance is undertaking a formal study of our Bahamian SOEs with a view to providing recommendations for cost-recovery options …

This exercise will no doubt force some uncomfortable discussions and it may call for some tough decisions. But, as we have proven time and again, this Administration will not bow to political expediency, but will again demonstrate the resolve to protect the long-term interests of The Bahamas and a prosperous future for all Bahamian citizens."

Madame President, is the DPM referring to the firing of more Bahamians? Because, as I read that, the only thing that I am understanding from that statement is that in short order more state owned entities will be sold off, and privatized; which will result in more job losses and more Bahamians sent home to join the unemployment lines.

Madame President, I remind this FNM Government, that there are some things we should have consensus on. We should have consensus on uplifting the Bahamian people as a whole. There are some things we should not disagree about, but it is clear Madame President, that this Government has a pattern of advancing a part of our society that are well off, that don't need incentives, that don't need tax breaks, while at the same time risking leaving behind the majority of Bahamians that desperately needs a government to intervene on their behalf.

Madame President, in their Bahamas commercial washer and dryers, airplane parts and fast ferries get tax breaks, while hardworking Bahamians get tax increases!

In their Bahamas the Legislation is drafted to accommodate the free entry of foreigners and foreign owned businesses, while Bahamian businesses are shutting down across the country due to hardship!

In their Bahamas Cabinet Ministers get richer and fatter as they benefit from contracts worth millions of dollars for leases and road projects, while the already struggling hardworking Bahamian is left to pay the tax bill!

In their Bahamas the travel budget for this Government to explore the world with an unnecessary huge entourage, has increased, while the budget for social services has been slashed!

Madame President, it is unfortunate that these are the realities of this new Bahamas created by this FNM government to the detriment of the Bahamian people. It just proves, that this Administration is not fit to govern for the Bahamas.

National Development Plan

Madame President, I also wish some answers on whether the National Development Plan remains to be in place and being used as a guide, or has it been disbanded and placed on a shelf to catch dust? The input and the workings of creating that document as a guideline to prepare the Bahamas for Sustainable Development was created by many professionals and experts in their fields from various political backgrounds. So is this document still being considered by the Government for implementation?


Concession for Bain and Grants

Madame President, I also wish to query the tax concessions with duty free furniture for Bain and Grants town. First of all, why does it seem like when the going gets tough this Government pulls promises out of thin air like they did on the Campaign trail? Who will be policing the tax concessions that was announced to be granted to those residents in Bain and Grants town for furniture. It is all well and good to bring about relief to the Bahamian people, but let us ensure your relief granted is truly what the people need at this time! I submit that the people of Grants Town need tax free food and jobs and not tax free furniture. We just can't be willy-nilly granting tax concessions as an afterthought! Show the people in the over the hill community that they mean more to you than a last minute 'rig-up' concession. How will this be policed? What Document should persons in that community take to get their duty free concessions on furniture? Can they use the exemption daily, weekly, monthly, bi-monthly, annually? What is the conditions of this concession offer? Why is Englerston, Centerville and St. Barnabas not having the same furniture tax break? Why are these areas being discriminated against? Lastly, does this new concession mean at the next budget cycle there will be another tax increase to cover the loss?

Attorney General Hiring of Foreign Nigerian and Ugandan

Madame President, my last point of contention is the recent announcement that two foreigners will be joining the Director of Public Prosecution, on as the Deputy who hails from Nigeria and the other as Assistant who is from Uganda.

Madame President, In the early 1970s the Pindling Administration instituted a Bahamianization policy. Lip service was paid to this policy then, however, today the policy remains. If a Bahamian is qualified for a position in this Country, the Bahamian should fill the position.

Madame President, there are in excess of Two Thousand Attorneys at the Bahamas Bar. The Attorney General Office has traditionally been recognized as the training ground for lawyers and then they move out into the private sector as some of the brightest legal minds in the Country. In addition, we have dedicated experience, capable, hardworking Bahamians Attorneys who trained and qualified in Nassau, England, Jamaica and Barbados for these positions.


Nothing causes a moral problem in the Office of the Attorney General than when that Government Agency does not hire from within. What is most troubling to me is the admission that our attorneys are not qualified and so this process is accepted as normal and okay?

Madame President, I understand that the Judicial and Legal Service Commission is essentially responsible for the hires, but more should have been done, more noise should have been forthcoming from all in the law society on the Government side. And I understand that it is not uncommon and the norm, as we have hired several foreigners who have risen to high positions in the Judiciary. But come, in 2019, the Attorney General office and the Bahamian society have not produced qualified attorneys from our country to fill that post. It is quite hard for me to just accept that answer.

Madame President, I query how the Attorney General can look into the faces of those Bahamian Attorneys in the AG office, whom he himself came up through the system with, look them in the face and say welcome your African learned friend who deserves a better opportunity than you!

Madame President, Bahamianization does not mean African lawyer over Bahamian lawyer. It means uplifting Bahamians and it is time this Government understands that and began to act like they truly believe in Bahamians.

Madame President, time is indeed shorter than rope. This FNM Government, especially our current Prime Minister, needs to understand and appreciate the words of Arnold Glaslow, "A good leader takes a little more than his share of the blame, a little less than his share of the credit. IN THE WORDS OF MY WISE LEADER, FOR GOODNESS SAKE, BRAINSTORM AND NOT BLAMESTORM, TAKE RESPONSIBILTY AND DO YOUR WORK.

SOON AND, and very soon the Bahamian people will be returning to the polls to decide who they think is fit, right and capable to lead this Bahamas. And while some on the governing side, might still be living in a dream world, and not acknowledging that they have lost support. I am assured by the Leadership team of the Progressive Liberal Party and I know the Bahamian people will BE BRAVE, they will BE BOLD, and the they will proudly grant the PLP the opportunity to reign as the next government of this great Commonwealth of the Bahamas. Because, by now they are certain, we are the only party capable to lead this country into a brighter future for all.

God Bless the People of this Country. God Bless the Commonwealth of The Bahamas.

End.






© Copyright 2019 by thebahamasweekly.com

Top of Page