Last Updated:

Mar 20, 2018 - 10:53:58 AM
---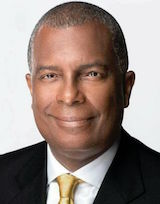 Statement By Senator Fred Mitchell Opposition Spokesman on Immigration responding to Minister Brent Symonette's statements in The House on Immigration:

The PLP has not seen the details of the proposals on immigration by the Minister for Immigration. Judging, however, from what is reported in the press, the question must be asked: why would the Government waste time on an amendment to the immigration laws to grant permanent residence with the right to work to those who miss the application deadline for citizenship beyond their 18th birthday, when the government already has the power to do it? This would not be a useful way to spend parliamentary time.

Right now the Minister and the Immigration Board (the Cabinet) can grant citizenship or permanent residence to those people who are in that position without any need for an amendment to the law.

We hope they are not proposing to create a new right which becomes or can become a vested one, because that would be difficult for the PLP to support. We are not sure they can do that constitutionally in any event.

The statute law cannot give a right to citizenship which the constitution does not grant.

In cases where people were born in The Bahamas and lived here all their lives and missed the deadline of their 18th birthday and applied for citizenship, the PLP would rely on the general law to grant citizenship to those individuals as a matter of policy.

In addition, in cases where part of their lives was lived here and part in their home countries, permanent residence was often granted in the first instance until they proved that they had the necessary attachment to the country in order to get citizenship.

We hope that the FNM is not proposing to give a general right to get permanent residence to all and sundry who are born here, leave the country and come back years later claiming permanent residence or a right to citizenship. That would be wrong and therefore difficult to support.

What the Minister ought to do is to ensure that the children of single Bahamian men get the same rights as single Bahamian women. That would be a useful amendment to the citizenship laws and not what they now appear to propose.

In the meantime, he should tell the Public Service Minister to stop making excuses and get those immigration trainees their letters of appointment.







© Copyright 2018 by thebahamasweekly.com

Top of Page