Last Updated:

Feb 27, 2018 - 2:15:27 AM
---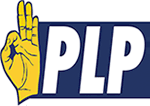 From The Office of The Chairman of The Progressive Liberal Party on The Caricom Intersessional Meeting Feb 26:

It appears that the Free National Movement and the Prime Minister who leads their party has finally caught on to the need for there to be international contact and exposure. They came to office with shocking ignorance of the ways the world but now are flying into international meetings apace with large delegations which they criticised while in Opposition.

The Caricom meeting is amongst the most important in our international engagements. The relationship with Haiti is also an important one. We hope the FNM finally gets it.

The meeting produced a communique which broke no new ground since the PLP had already agreed to all that was announced. They merely continued the policy of the PLP.

What is of interest to us is the promise in the communique to do the following:

"Expressed their determination to address the migratory situation and to undertake joint initiatives that could contribute to reducing the flow of migration to The Bahamas".

What will this mean in practice and when does the Government believe that the modalities of this will be announced and executed.

Given the obvious lapses in the past weeks of the defences of our waters, what new initiatives will the government foster and announce to ensure that the migratory flows are contained.







© Copyright 2018 by thebahamasweekly.com

Top of Page