Last Updated:

Jan 11, 2018 - 9:47:39 AM
---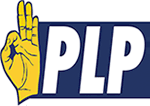 Statement from the Office of the Chairman of the PLP thanking the public for support of Majority Rule observances:

On behalf of the Progressive Liberal Party, it's Leader Philip Davis and all officers and supporters, I wish to thank the Bahamian public for the support and interest shown in the Majority Rule Day celebrations and the history behind the event.

The Progressive Liberal Party is proud of the groundbreaking role that it played in that day. That day ultimately led to our national independence. We remember the father of the nation Sir Lynden Pindling and all the other heroes and heroines of that day. Let us never forget. No other party in this country can make the claims on this issue that we can.

We repeat the call of the Leader of The Opposition Philip Davis for a permanent statutory commission to superintend the observances for Majority Rule Day going forward. The day belongs to all Bahamians.

Having said that, I wish to thank in particular Senator Jobeth Davis who chaired the PLP's Committee for the observances and the Progressive Young Liberals Chair Barry Griffin along with National Vice Chair Terrance Bethel and their support committee members for organising the party's observances.

I thank the University of The Bahamas for allowing the symposium on Majority Rule. They were Glenys Hanna Martin MP, Gowan Bowe and Professor Christopher Curry.

The mission continues.








© Copyright 2018 by thebahamasweekly.com

Top of Page