Last Updated:

Aug 30, 2017 - 10:19:32 AM
---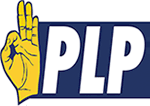 According to the Constitution of the Progress Liberal Party, there shall be a General Meeting of the Party each year in the month of either October or November or
otherwise determine by the National General Council, which the meeting shall be called the 'National General Convention, "Convention."

On Thursday, August 24th 2017, the National General Council of the Progressive Liberal Party ratified this year's Convention to convene at Melia Nassau Beach from October 22 - 25 at which time all elected offices of the Party will become vacant.

During this year's highly anticipated Convention the party will undergo an extensive assessment and begin the process of strategizing the way forward.

As party officials and supporters collectively analyze the post election results and begin the process of strategic development, it is the convention committee's aim
to focus on engaging discussions about rebuilding, strengthening our core values and forging the way ahead for the Progressive Liberal Party.

The Party will modify and reform as necessary internal polices to ensure it remains relevant and reflects the desires of a changing electorate. At Convention
supporters throughout The Bahamas will uplift the promotion of ideas and beliefs that will govern a holistic approach to our country's national development.

There is a shared confidence in the party's capabilities to produce progressive leaders who will foster common interest around core issues that are near and dear
to the hearts of many Bahamians. Th is year's Convention will translate into our organization's ability to build an environment for emerging leaders who will lead in the best interest of the future development of this nation and the Bahamian people.

Acting on the advice and consultation of the Leader, the Chairman of the Progressive Liberal Party has appointed Former Cabinet Minister and Member of Parliament Michael Halktis Chairman of the Convention Committee. This committee represents a diverse group of talented, young and dynamic Bahamians who will execute an event which charters our platform as an effective opposition and a party committed to restoring the trust and confidence of the Bahamian people to return us to government in 2022.





© Copyright 2017 by thebahamasweekly.com

Top of Page