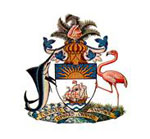 The Ministry of Health advises the public that the dashboard has been amended to include a tab for "Non-COVID related deaths."




There were two (2) individuals who were previously confirmed to have COVID-19 who passed away. A review was completed with local and international personnel who confirmed that the deaths were not due to COVID-19.





Therefore, the dashboard will now feature the tab "Non-COVID Related Deaths" to classify a patient that was diagnosed with COVID-19, but the cause of death was not due to COVID-19.





The Ministry of Health once again offers heartfelt condolences to all families whose loved ones have passed away because of COVID-19. Best wishes for strength and recovery for all persons living with the impact of COVID-19.




Throughout this pandemic, our teams have been working tirelessly to ensure that our population remains protected. As we learn more about COVID-19, we will continue to make the necessary adjustments and keep the public informed.