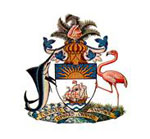 Nassau, The Bahamas - The Ministry of Foreign Affairs has taken note of the comments attributed to Amnesty International in relation to the enforcement of the new Bahamas immigration policy.
Amnesty International is badly mistaken.
The immigration policy is humane in nature and generic in its application as no particular national grouping is being targeted. Further, it is not the policy of the Bahamas Government to violate the civil or human rights of any citizen or resident and there have not been any reported cases of abuse in connection with these routine checks and interdiction exercises.
Amnesty International is dead wrong on their account of events and risks its international reputation and credibility by pursuing this line of argument.