Last Updated:

Feb 13, 2017 - 1:45:37 AM
---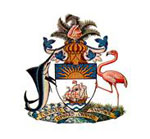 The Ministry of Health wishes to update the public that as of 30 th August, 2016 a total of eight (8) confirmed cases of Zika have been recorded on the island of New Providence. All of those cases were provided medical attention after presenting with symptoms suggestive of Zika virus infection. Based on the histories of the cases presenting, it has been determined that there is a mix of travel associated and local transmission.

The Ministry of Health and the Department of Public Health is intensely monitoring the situation with an active surveillance program, and providing medical care to affected persons. The Ministry continues to collaborate with the Department of Environmental Health and its international partner, the Pan American Health Organization in responding to the Zika outbreak.

The Ministry wishes to restate that the Zika virus infection is of major concern due to the following confirmed associations: 1) infection in pregnancy and birth defects such as microcephaly - which severely and irreversibly impacts functions of the brain in babies and 2) Guillain Barre Syndrome which causes progressive paralysis that could lead to breathing problems. To date, there are no confirmed cases of Zika related birth defects or Guillain Barre Syndrome in the Bahamas.

As in other countries, the Bahamas is following the PAHO (Pan American Health Organization) Integrated Management Strategy for Zika. This involves detection, prevention, care and control

and research.

Detection:

The Bahamas is upgrading its capacity to perform in-country testing.

Prevention:

The Department of Environmental Health has intensified its mosquito control efforts. This includes increased fogging and larviciding exercises, and inspections of residential and commercial properties. The involvement, support and active participation of the community is critical in reducing and eliminating breeding grounds for the Aedes aegypti mosquito which transmits Zika

The Department of Public Health has mounted an aggressive campaign, and has visited all inhabited Bahamian islands except Ragged Island and Crooked Island holding town meetings, church and school visits and providing educational material and prevention tips. The Department of Public Health advises all pregnant women and women of child bearing age to see their healthcare provider and to engage in protective sex by using a condom during each sexual intercourse. Given the seriousness of Zika and its complications, women of child bearing age are strongly advised to seek the advice of their health care providers when making decisions on their reproductive health.

The Ministry of Health has partnered with private health care providers to identify suspected cases and offer testing, medical attention, follow-up and reporting of positive cases. It is essential for pregnant women to book early and to be followed up throughout pregnancy.

Research:

The Ministry of Health is following each case on an individual basis as the body of information on Zika continues to evolve.

All persons are reminded to avoid being bitten by mosquitoes. They should wear long sleeve, light coloured clothing between dawn and dusk, and use mosquito repellent as recommended. Symptoms of Zika virus disease are rash, red eyes, joint pain and fever. Many infected people have no symptoms.

If you think you or a family member might have Zika virus infection please visit your doctor or nearest health care provider. For further information you may contact the National Disease Surveillance Unit at telephone numbers: 502.4776, 502.4790, 376.3809 or 376.4705.






© Copyright 2016 by thebahamasweekly.com

Top of Page