Last Updated:

Feb 6, 2017 - 2:32:04 PM
---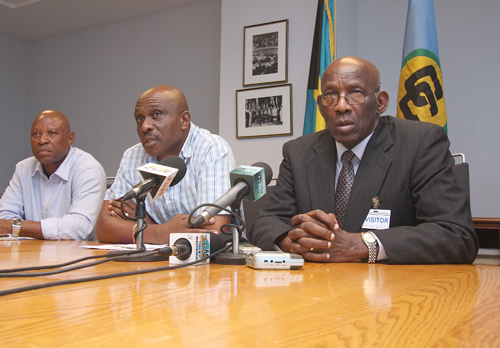 NASSAU, The Bahamas - The Bahamas welcomed a team of electoral observers from the Organisation of American States (OAS) and the Caribbean Community (CARICOM) to observe its General Elections on May 7, 2012.


An agreement was signed between The Bahamas Parliamentary Registration Department and the General Secretariat of the OAS on the Electoral Observation Process. It established the scope and coverage of the electoral observation mission in question.


The Bahamas has guaranteed conditions of security, free access to information and full cooperation with the electoral observation mission. The teams have also been granted permission to visit with leaders of the political parties and members of Civil Society who can give further insight into The Bahamas' electoral process.


The CARICOM observers have also been granted the same latitude. However the OAS entered into a formal agreement in accordance with the principles and norms of the organisation. The OAS has a team of 18 and CARICOM a team of 10.


The mission may inform the Parliamentary Registration Department about any irregularities and or interference which the mission might observe or, of which the mission might learn. And similarly, the mission may request that the Parliamentary Registration Department provide any information regarding the measures which the department will take in relation to such irregularities.


It is the first time The Bahamas has invited international observers to monitor its General Election. The Governor-General issued the invitation.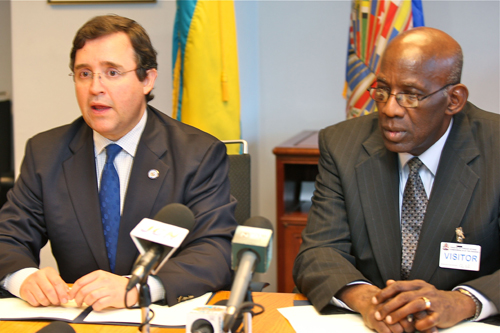 A signing ceremony for the agreement and two separate press conferences were held Wednesday, May 2, 2012 at the Ministry of Foreign Affairs, where details of the missions were outlined.


Parliamentary Commissioner Errol Bethel said he was pleased to welcome the teams and that the department will do its best to cooperate with them.


Alfonso Quiñonez, Chief of Mission of the Electoral Observation Mission of the OAS said that the organisation was also pleased to have been invited to observe The Bahamas General Election. He stressed that the team's purpose is to observe and not judge or interfere with the process.


Orrette Fisher, head of the CARICOM Electoral Observer Mission too said that its purpose it to file any weaknesses in the process, look at the level of transparency, and the level of public trust and confidence in the system.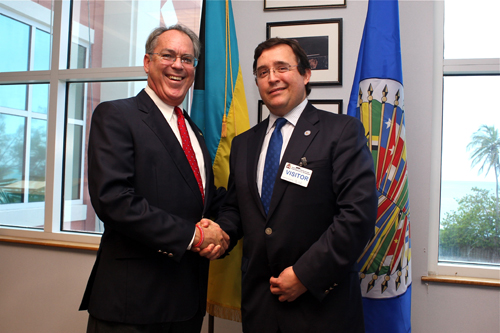 Both teams commended The Bahamas for having a voter turn out of more than 90 percent, the highest in any other jurisdiction observed. Both teams also hope to cooperate with each other during their missions.


At the end of the Election Day May 7, both teams will submit a report of their findings to the OAS Secretariat and CARICOM Secretariat, respectively. The OAS observer mission is commemorating 50 years of Election Observer Missions of the OAS. It has carried out about 164 observer missions in 26 OAS member states.






© Copyright 2012 by thebahamasweekly.com

Top of Page