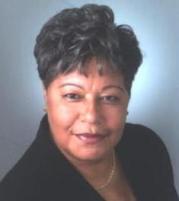 Dr. Merceline Dahl-Regis

COVID-19 Task Force Coordinator Special Adviser to the Prime Minister




COVID-19 Update Press Conference





The Ministry of Health





Thursday, 4th June, 2020





Good afternoon,




Here is the latest update on COVID-19 in The Bahamas. Epidemiological week 23




The total number of confirmed cases of COVID-19 is 102. Of that number, 80 are in New Providence, 8 in Grand Bahama, 13 in Bimini, and 1 in Cat Cay.




There were no new cases reported today.




The number of recovered cases is 55. Active cases are at 36. Deaths remain at 11. Hospitalised cases are at 2.




A total of 2142 tests have been completed.




SLIDE 1 (Daily Cumulative # of cases/deaths)




During this epidemiological period – week 22 to 23 – we had few confirmed case with periods with no cases which has resulted in the bending of the curve April 24th was the last reported death.




SLIDE 2 (Daily & Cumulative # of cases & deaths combined)



In Grand Bahama, there have been 29 days since the last confirmed case of COVID-19 was recorded on that island. In Bimini, it has been 18 days since the last confirmed case.




SLIDE 3 (Summary at June 4th)




We are making significant progress based on the number of new confirmed cases, there have been no COVID-19 related deaths for five weeks, the number of recovered cases has increased, the decrease in COVID-19 hospital admissions and the decrease in the number of ICU admissions.




SLIDE 4 (Progress to Date)




SLIDE 5 (Number of cases admitted to ICU per Epi Week




SLIDE 6(Length of Hospital stay)




SLIDE 7 (Bending the curve)




Bimini Update


Monday, the 1st of June at 5am, Bimini completed two weeks of quarantine and we are awaiting the results of re-swabbing of 18 residents. The results are pending. This lockdown was implemented to assist in the containment and control the community spread of COVID-19. We have received no reports of new or suspect cases during the quarantine period and we are optimistic that the laboratory results will show a large number of recovered cases.
Quarantine





To date close to 500 individuals have returned on 5 flights from Fort Lauderdale to New Providence and Grand Bahama.



Individuals were tested beforehand and were negative;
Individuals who returned were evaluated by the health team and entered quarantine.
Some were able to safely quarantine at home and others in a government quarantine facility;
To date, none of the residents who returned home has exhibited symptoms or tested It is anticipated that additional exercises will occur to bring more residents home.



The Health team continues to enroll individuals who require quarantine verification using the Hubbcatt geometric fencing app.




Despite increasing technology challenges particularly with those over the age of 65, there is greater enrollment in the program. We are pleased to report that we have received a number of boundary alerts for those who break quarantine.
We will continue to have heightened surveillance in all islands and will do PCR testing for suspect cases of COVID19 and all contacts of confirmed cases. As we prepare to reopen

the Government for commercial activity we anticipate more testing and the need for increased surveillance capacities to identify COVID 19 cases.
Effective 8th June, 2020, persons travelling from New Providence, Grand Bahama and Bimini by aircraft, mailboat or passenger ferry will be required to complete standardized travel and health forms at the check-in counter.
This method of travel replaces the previously established inter-island travel process established on 18th May, 2020, and implemented by the Ministry of Health.
The Ministry of Health thanks members of the public for their patience and cooperation as we continue to refine our travel processes.

Large congregate gatherings are discouraged including weddings and funerals.
The Ministry of Health continues to monitor the effectiveness of the public health measures to prevent and control the spread of COVID-19 throughout The Bahamas.


The public health measures set in place to slow the pandemic in The Bahamas are working.




For them to keep working you must keep following the guidance.


The pandemic is not over. More than three hundred and thirty thousand people have died around the world from COVID-19.




Stay disciplined. Stay physically distant as much as possible. Continue to protect your elders.

In doing so we can further progress through the opening up of phases and return to a greater sense of normalcy.





Good afternoon.