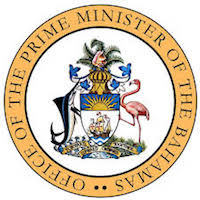 Nassau, Bahamas - All aspects of the COVID-19 vaccine distribution plan will be tested before going live, to ensure the safe and effective distribution of the vaccine to those who choose to take it, said Dr. Merceline Dahl-Regis, chairperson of the National COVID-19 Vaccine Consultative Committee (NCVCC).




The plan to distribute COVID-19 vaccines is in the process of being finalized in preparation for the arrival of vaccines in-country.





The Bahamas was notified earlier this week that it could receive 100,000 doses of the AstraZeneca/Oxford vaccine starting the second half of February, through the COVAX Facility.




"The distribution and administration of the COVID-19 vaccine in The Bahamas will be a great operational challenge and perhaps the most difficult that the public health sector has ever faced," said Dr. Dahl-Regis at a NCVCC press conference at the Office of the Prime Minister.




Dr. Dahl-Regis said that vaccines will be administered at approved sites in communities across The Bahamas to ensure increased access and equitable distribution.




All approved sites must be accessible, safe and appropriate for the distribution of the vaccine, she emphasized.




Three priority groups have been proposed to receive the vaccine.




Group 1 will consist of healthcare workers, uniformed branches and elder care providers.





Group 2 will include persons with disabilities, persons living in congregate settings, critical workers in high-risk settings, other essential service workers, persons with comorbidities and underlying conditions and sea, air and ground personnel.





Group 3 will include all others not previously identified.




Special provisions will also be made for those with disabilities and identified priority groups, said Dr. Dahl-Regis.




The COVID-19 vaccination process will take place in four steps – registration, vaccination, monitoring of adverse events and certification.




Pre-registration for the vaccine will be available online and at registration centers across The Bahamas once sites have been finalized, said Dr. Dahl-Regis.

The rollout of the first batch of vaccines is expected to be carried out over a six-week period.





It is proposed that during weeks 1 to 4, vaccines will be administered on the islands of New Providence, Grand Bahama and Bimini.




During weeks 2 to 5, vaccines will be administered on Abaco, the Abaco Cays and Exuma.




During weeks 4-6 vaccines will be administered on Andros, the Berry Islands and Eleuthera.




The remainder of the Family Islands will also be covered during this period.




"On islands with small populations, health teams will immunize all eligible residents. These islands will not follow the prioritized group rollout," said Dr. Dahl-Regis.




Local teams will be supported by mobile teams from New Providence. Vaccines will be transported by air to the Family Islands in portable coolers.




It is anticipated that anyone receiving a vaccine will be given a COVID-19 vaccination certificate after completing the vaccine process. In the case of a two-dose vaccine, certificates will be received following the second dose.




The presentation of the certificate may be associated with travel in the future. This is a potential requirement that continues to be discussed internationally, said Dr. Dahl-Regis.




COVID-19 vaccines will be available free of charge to eligible adults and will not be mandatory.