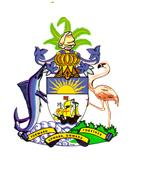 The Cabinet Office announces today that an Ecumenical Service commemorating 54 years of Majority Rule will be held on Monday, 11th January, 2021 at Grant's Town Wesley Methodist Church, Baillou Hill Road and Chapel Street at 10:00 a.m.




In accordance with the Emergency Powers (Covid-19 Pandemic) Orders, 2020, and The Bahamas Christian Council's social distancing protocols as it relates to church services, seating capacity is limited.





Therefore, those wishing to attend the Ecumenical Service should R.S.V.P with the Cabinet Office at telephone numbers 322-2805/6/7, 397-7027 or via email at nationalevents@bahamas.gov.bs by 12 noon on Friday, 8th January, 2021.




Persons attending the service are asked to be seated by 9:45 a.m.