Last Updated:

Feb 6, 2017 - 2:32:04 PM
---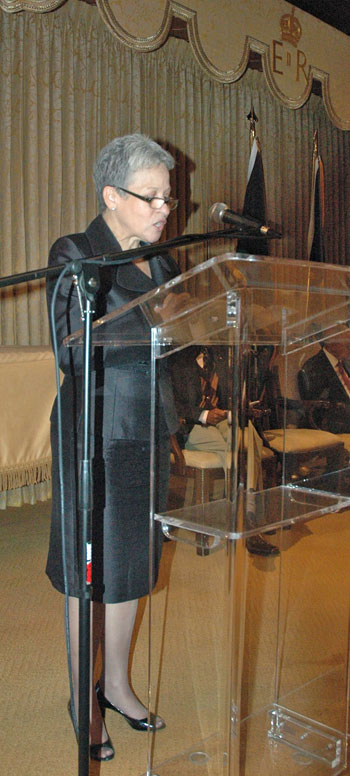 Nassau, The Bahamas -- Honouring Air Traffic Controllers for 25 years of government service, the Minister of Transport and Aviation, the Hon. Glennys Hanna Martin, read the Prime Minister's Proclamation commending the Bahamas Air Traffic Controllers Union (BATCU) with distinction for representing Civil Aviation employees for the last 25 years on behalf of Prime Minister, the Rt. Hon. Perry Christie, signed on May 30. Mr Christie declared May 26, 2013 to June 1, 2013 as "The Bahamas Air Traffic Controllers Union Recognition Week".

Honourees and their families gathered in the Ballroom at Government Houseto receive awards from Governor-General Sir Arthur Foulkes.

"I just wanted to put that on the record that the Prime Minister of the Commonwealth has made certain assertions of fact at the highest level about the contribution of the Air Traffic Controllers Union. I also looked at your theme and I think this is actually an excellent theme, 'One Sky, One Voice, One People'," said Minister Hanna Martin.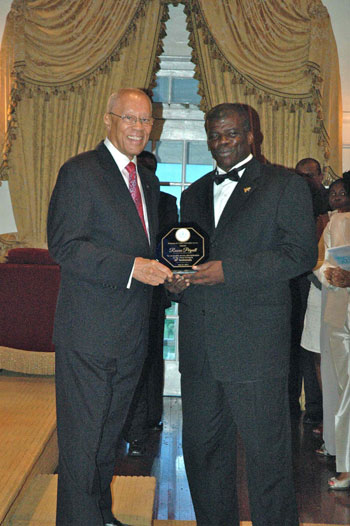 "And why I really connect with this theme is because we all know we are an archipelago and one of the things I marvel about The Bahamas, that we have such distinct communities that are separated on the South at one end and the North at the other end, but yet we have managed as a people to maintain a cohesion that is so powerful and unbreakable as one people, despite the islands all over the place; this cohesion is so powerful across The Bahamas."

Minister Hanna Martin said this concept of aviation as it connects us as one people is important because it is one sea and sky. She said the role you play in terms of the cohesion in aviation is critical, as well as the role civil aviation plays in the Bahamian economy facilitating tourism and trade has gone unnoticed by the Bahamian people.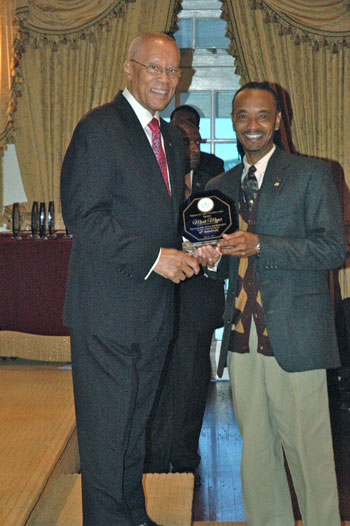 "People don't think about air traffic controllers. They are in the tower, totally focused, if you've never been in the tower, you need to go and see these people at work. They are totally focused on what they are doing. So, you don't think about them. You're in the plane in first class or the economy class, and you're really enjoying it, and you don't think about air traffic controllers and understand your dependancy on the work that they do or how critical it is to safety and well being of a gigantic industry worldwide."

Minister Hanna Martin said this is her second term working with the union of air traffic controllers and civil aviation and it is amazing to see how with limited resources, people are so committed to maintaining high standards in the industry. She said she joins the union in the celebration of its formation 25 years ago because she is proud as a Bahamian that the country has produced an entire aviation sector.







© Copyright 2013 by thebahamasweekly.com

Top of Page