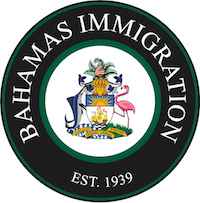 At the Department of Immigration, we are committed to meeting and exceeding the needs and expectations of all our stakeholders by delivering value and exceptional service. During this challenging period in world history, the global community is compelled to embrace change, and leverage information communication technology in order to advance and achieve sustainable development. The global turn toward a digital revolution and transformation has certainly taken root in The Bahamas Government Service and inspired the customer-centric digitization initiatives being rolled out within the Department of Immigration.




We began our move to a digital platform during the 4th quarter of 2020 with the soft launch of our "Application Tracking" module on our e-Services Online Portal. Now, in conjunction with our Ministry, we are pleased to present the second phase of this digitization project; submission of online application for renewals only!





On March 31, 2021, the Department of Immigration will introduce its Application Submission module to the online Portal for your convenience. This new e-Service will empower existing applicants to submit renewal applications, upload supporting documents, and make the requisite payments for their Long Term Work Permits or Permits to Reside electronically.





At the end of June and September 2021 we will add new features to this module so that Short Term Work Permits and all other application types, inclusive of Citizenship and Permanent Residence applications, could be submitted online via the Portal.


To stay informed about ongoing activities and upgrades to our services and policies, please follow us on Facebook ("Bahamas Department of Immigration" or "@immdept") or on our website, (

www.immigration.gov.bs

).




The Department of Immigration appreciates and looks forward to your continual support.