Last Updated:

Feb 19, 2018 - 4:05:24 PM
---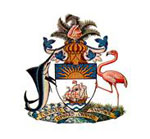 Nassau, Bahamas - (Statement) Sadly, but not surprising, the Progressive Liberal Party finds the nerve to criticize the Labour On The Blocks initiative held on Grand Bahama this past Saturday at Columbus Park, Freeport, and the launching of three related events carried out in New Providence several weeks ago.

The Progressive Liberal Party left the economy of Grand Bahama in a devastated state, and by extension, the Bahamas on the brink of yet another downgrade.

Thousands of Bahamians remain jobless as a result of the PLP's shameful mismanagement in government.

Labour On The Blocks has realized 800 jobs for Bahamians in New Providence. A number of Grand Bahama residents were hired on the spot on Saturday.

About 1,300 job seekers were added to the Department of Labour's database on Grand Bahama as a result of Saturday's event. This database is most important as a significant number of job opportunities are set for Grand Bahama in the near future. The revitalized Ginn project in West Grand Bahama, major oil refinery development in the East, and the reopening of the Grand Lucayan Resort are on schedule to create significant employment.

We again take this opportunity to thank the many corporate entities on Grand Bahama and from throughout the Bahamas for joining forces with the Ministry of Labour to ensure the success of Labour On The Blocks.

As the FNM government continues with its commitment to revive Grand Bahama and grow our national economy by empowering Bahamians, we will not be distracted by the PLP. Labour On The Blocks is making headway while a desperate Opposition seeking to return to power is trying to make misleading headlines.








© Copyright 2018 by thebahamasweekly.com

Top of Page