Last Updated:

May 28, 2020 - 11:25:46 AM
---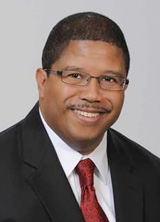 Nassau, The Bahamas – 'This Government Administration is still very much committed to delivering a modern Bahamas that is resilient, dynamic, inclusive, and sustainable. However, we cannot fool ourselves about where we are today. COVID-19 has thrust The Bahamas and the world into this crisis, and we are still in the thick of the emergency,' Deputy Prime Minister and Minister of Finance the Hon. K. Peter Turnquest explained.

"The 2020/21 Annual Budget represents our answers now to the challenges we face today. In contrast to the medium and long-term recovery, our restoration plan demands that we take actions that will have an immediate and meaningful short-term impact," DPM added as he presented the 2020/21 Budget Communication in the House of Assembly, Wednesday, May 27, 2020.

He stated that the Government has named the Budget plan, "Resilient Bahamas: A Plan for Restoration", because we seek to achieve the following objectives:


Protect the wellbeing and engender the confidence of our citizens and residents;
Maintain economic stability during the COVID-19 induced crisis; and
Plant the seeds for accelerated recovery.

The DPM noted that in doing so, the Government will transform this crisis into an opportunity for the nation's economic and national revival.

He said the Government's approach is clear:


The Government will not compromise public health and safety;
The Government will not contribute to any further unemployment;
The Government will not let its citizens go hungry; and
The Government will do all that it can to stabilize the economy and prepare it for a strong and robust rebound.

DPM Turnquest stated that this approach reflects the important value the Government places on national unity in times of crisis, the value placed on responsible, proactive and forward-looking governance, and the inspiration the Government gets from the resilient spirit of Bahamians. The Government maintains that this strategy is the best course of action to restore the nation from the ashes of this crisis.

The Global Economy

The DPM presented an overview of global prospects and domestic performance, which set the macroeconomic context for fiscal performance in 2019/20 and projections for the 2020/21 Budget.

He explained that the threat of COVID-19 is two-fold, given its life threatening public health ramifications, and the associated economic outcomes.

"The pandemic has already triggered a downward revision of global growth prospects for 2020 and into 2021, and no sector has gone untouched. As a service-based economy, this is of particular importance to The Bahamas, and will undoubtedly change the landscape for the upcoming 2020/21 fiscal year."

DPM Turnquest stated that prior to the outbreak of the coronavirus, global indicators signaled a slowdown in growth, due to rising trade barriers, geopolitical and trade uncertainty, and macroeconomic strain in a number of emerging market economies, among other factors.

"This, compounded by a pandemic, which practically halted economic activity across the globe, underpinned a severe downturn in projected global output for 2020. According to the International Monetary Fund's (IMF) World Economic Outlook for April 2020, global output is now forecasted to decline by 3.0 percent in 2020, a sharp turnaround from the 3.4 percent growth estimated in its October 2019 release."

He said to put this into context, at the time of the Budget Communication last year, global output was projected to grow by 3.6 percent. In just one year, a lagging trade war, structural factors, fiscal tightening, and now a global pandemic has caused a 6.6 percentage point reversal in growth projections for 2020. This is an outcome far worse than the 2008/09 global financial crisis. These are certainly unchartered waters, not only for The Bahamas, but for the entire world."






© Copyright 2020 by thebahamasweekly.com

Top of Page