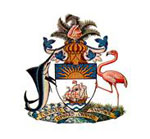 Members of the Covid 19 task force for Grand Bahama consisting of representatives of the Grand Bahama Health Services, The Royal Bahamas Police Force, the Royal Bahamas Defence Force, and the Department of Immigration, met at the Office of the Prime Minister on Saturday 11th July at 10am with Minister of State for Grand Bahama Senator the Hon. Kwasi Thompson and Permanent Secretary Harcourt Brown.




Grand Bahama has recently experienced an increase in the number of Covid 19 confirmed cases which include five Bahamians and one immigrant.





All confirmed cases are being placed in isolation quarantine in a secured facility monitored by the Health Professionals as well as Police, Immigration and Defence force personnel.





Contact tracing in respect to all quarantined persons has already begun and all relevant agencies are working together to limit any possible exposure to the Bahamian Public.




Immigration Officials are working with the Ministry of Foreign Affairs to ensure the safe and prompt repatriation of Illegal Immigrants recently held in custody and a local Sanitization Company has been hired to carry out the deep cleaning of all agencies situated in the C.A Smith Building.





We want to ensure the Public that every precaution has been already taken to secure the Health and Safety of our front-­‐Line workers, Public Officers and staff as well as the Bahamian Public at large.





We remind all Grand Bahamians to continue to be vigilant and to wear your masks whenever out in public. Also wash hands frequently and observe all Social Distancing Protocols.