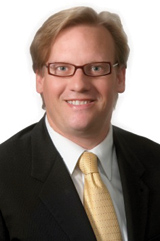 NASSAU, The Bahamas – Minister of Financial Services Ryan Pinder said, on February 20, 2014, that the international landscape for financial services continues to change extremely rapidly and his Ministry continues to actively follow and engage on issues emanating from the Global Forum, OECD, G-8, G20, the European Union and the United Nations on matters related to financial services.
"As I pointed out previously, leaders of these organisations have made statements to the effect that they wish to crush 'tax havens' and countries which prioritise financial services as a mechanism for development," he said during his presentation on the 2013-2014 Mid-Year Budget Communication in the House of Assembly.
"As I also promised, we can no longer ignore these threats. We must respond in a systematic and principled approach to address the misperceptions of The Bahamas and its financial services industry," Minister Pinder added.
Minister Pinder also took the opportunity to highlight what he termed "the single strongest defense of financial services delivered by any country in the last 30 years".
"On 28th September, 2013, our Prime Minister (Perry Christie) delivered a message to the General Assembly of the United Nations which championed the financial services sector of The Bahamas and other responsible international financial services centres," Minister Pinder said. "He championed the right of our existence and our future unashamedly."
Minister Pinder applauded the Prime Minister and said that he hopes that the nation – irrespective of political persuasion – will join in applauding the Prime Minister for "this remarkable achievement".
"I think that The Bahamas UN speech was a key defining moment in Bahamian history and one which should make any Bahamian extremely proud," Minister Pinder said.
Minister Pinder pointed out that his ministry has advanced the progress with the United States Treasury and the Internal Revenue Service on the Foreign Account Tax Compliance Act (FATCA).
He said that the ministry's achievements, through negotiation specific exemptions under FATCA for trusts won esteem throughout the world, crediting that achievement to a number of things.
"First and foremost, I attribute our success to the sovereignty, which has allowed this government to seek the best arrangements for our citizens," Minister Pinder said. "Second, I believe that the people in the Ministry of Financial Services who work on these issues continue to be top notch.
"Therefore, funding has been allocated for continued development and training of my staff."
Minister Pinder noted that the work on FATCA will continue and funding has been allocated in the budget for continued industry education and training on FATCA matters.
"Over the next few months, my ministry together with other government stakeholders will continue to review the proposals of companies who have sought to build The Bahamas a FATCA reporting system,"
He added that "sufficient funding" will be allocated for this project in the next budget cycle.
"My ministry's goal in its dealings with all of the international initiatives is to have The Bahamas' products and services offered internationally without unnecessary impediments," Minister Pinder said.

Contribution by Ryan Pinder to the Mid Term Budget Debate