Last Updated:

Apr 21, 2019 - 9:34:57 PM
---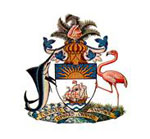 The Ministry of Youth, Sports and Culture takes this opportunity to congratulate the outstanding young men and women that represented the Commonwealth of the Bahamas at the Water Polo CARIFTA Games held in St. Michael, Barbados this past weekend. Team Bahamas walked away from the 2019 CARIFTA Water Polo Games with three (3) Medals gold, silver and bronze.

The bronze medal was won by the Under – 19 Boys who skillfully executed their game plan to defeat the team from Trinidad and Tobago and we are very proud of them for their fine effort displayed at the Games.

The Under – 14 Co-ed Team captured the Silver Medal. This courageous Team was led by the outstanding performances of the CARIFTA Games, Most Outstanding Defender, our very own Ms. Kaitlyn Williams and Most Outstanding Goal Scorer, Mr. Dominic Demeritte.

The Team's ultimate achievement came as our Under–16 Boys team dominated their category winning all of their matches in grand style. They began by routing Curacao, with a score of 24–1; they moved on to convincingly defeat Trinidad & Tobago 11–7, earning its spot in the gold medal game by defeating Barbados 17 – 5.

For the second time in these Games, The Bahamas faced Trinidad & Tobago in the Under – 16 Boys Championship. This time the match was more competitively contested, and The Bahamas was victorious holding on to win the Gold by a score of 12–11. The team was led by the outstanding performances of the Games' Most Outstanding Defender in this, Mr. Jayden Seymour.


We also congratulate all of the accompanying coaches and officials who have worked tirelessly with this program bringing it from a fledgling sport to a regional powerhouse.

Once again, congratulations from the Ministry of Youth, Sports & Culture and a proud and grateful nation.









© Copyright 2019 by thebahamasweekly.com

Top of Page