Last Updated:

Feb 13, 2017 - 1:45:37 AM
---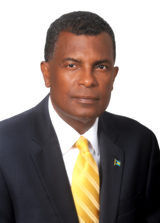 Nassau, Bahamas - The following is a press statement by Fred Mitchell, Fox Hill MP and Minister of Foreign Affairs:

Once again Dr. Myles Munroe has returned to a theme he does not understand and obviously which he has no knowledge.

How else can his behavior be explained.

The law is clear and transparent and so is the United Nation's declaration on Human rights to which The Bahamas is a signatory. As a minister of the government, I am legally bound by the laws of this country and policies of the government.

Further, the government released the agenda items for the CARICOM Heads of Government Meetings in St. Vincent and the Grenadines of which Dr. Munroe was copied.

It is therefore incredible that this absolute stupidity and willful deceit is parading around in the pulpit disguised as theology. It is disgraceful and I will not kow tow to foolishness.

I would implore this man to simply read what was said and comprehend plain and ordinary English if he can.

The Bahamas is not a theocracy; we live in a democracy so he can bray all he likes. He is free to call for whatever he wishes, once he does not cross the line of personal attacks.

In the meantime and in the midst of this and other types of distractions, the business of the government on behalf of the Bahamian people will continue.





© Copyright 2014 by thebahamasweekly.com

Top of Page