Last Updated:

Feb 6, 2017 - 2:32:04 PM
---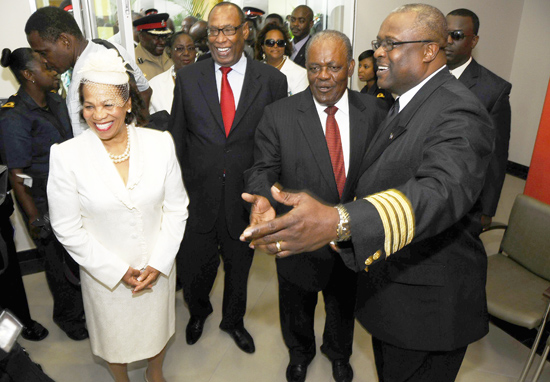 Freeport, Bahamas - The following are photos and Remarks made by the Rt Hon Hubert A Ingraham, Prime Minister of the Commonwealth of the Bahamas at the opening of the new Government Complex named in honour of C.A. Smith which was officially opened in Grand Bahama on April 20th, 2012:

Official Opening

C.A. Smith Centre

Ladies and Gentleman:

From the earliest time in my public life I have held a keen interest in creating a physical presence of the Government in Freeport. That is why, 25 years ago as a young Minister I caused the first government administrative complex – the NIB Building – to be constructed here in Freeport.

Similarly, that was why following the election of the first Government led by me in 1992 we constructed the former Batelco Administrative Complex which today houses the Office of the Prime Minister, the Justice Complex housing Magistrate and Supreme Courts, 5 schools, a Police Headquarters for the Northern Bahamas and Police Accommodations. Today we officially open this new Government Administrative Centre.

I and my Government have been equally concerned to honour and memorialize those who have made significant and distinguished contribution toward the development of Freeport. That is why the two high schools bear the names of Edward St. George and Sir Jack Hayward as both of them played pivotal roles in the growth and development of Freeport.

That is also why we named the first primary school constructed by us in honour of Hugh Campbell a legendary educator who coincidentally was the school principal who made the exception allowing me to begin school in Pineridge at age 4 notwithstanding that the official school entry age was 6 at that time.
And that was why we subsequently named a new primary school in honour of Maurice Moore, one of the first 18 Members elected to the House of Assembly in 1967 when the Old Guard was changed and a new beginning commenced for The Bahamas.

In this term of office we were similarly pleased to recognize the special contribution of Sr. Mary Patricia Russell a stalwart Roman Catholic educator for her contribution to the development of Freeport when we named the new junior high school in her honour.

The Justice Centre constructed on our watch has been named in honour of Garnett Levarity, a most distinguished Grand Bahamian. The Northern Police Headquarters bears the name of Gerard Bartlette who hails from West Grand Bahama and whose outstanding career in the police force culminated in his appointment as Commissioner of Police.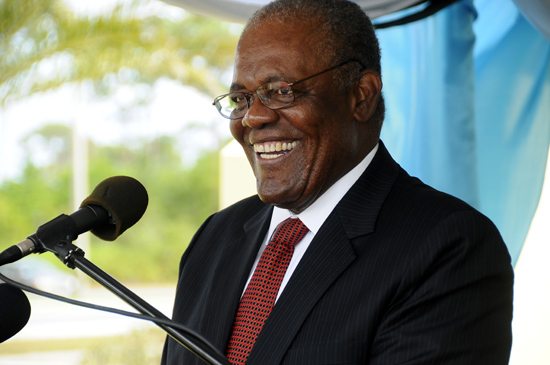 We were pleased also to name the new highway leading into Eight Mile Rock in honour of Warren J. Levarity another of the first group of 18 first elected in 1967.

And of course that is why today we unveiled a plaque naming the government administrative complex which houses the Office of the Prime Minister in honour of Mr. Harold Randolph DeGregory. Harold DeGregory was a distinguished son of West End, Grand Bahama, successful businessman, and former Member of Parliament for Grand Bahama and Bimini.

I am therefore especially pleased to be here this afternoon for the official opening of the C.A. Smith Centre. This new centre blends traditional Bahamian architecture with 21st century technology and environmental best practices.

This blend of the traditional and modern typifies the man in whose honour we name this edifice. We are gathered to honour Cornelius Alvin Smith for a number of reasons; among them, his dedication to the people of Freeport and the people of Grand Bahama.

We honour C.A. for his service to The Bahamas, most especially so for his service in public and governmental affairs. More recently he entered the arena of international diplomacy as our Ambassador to the United States and concurrently as non-resident Ambassador to Mexico, Columbia and Malaysia and Permanent Representative of The Bahamas to the Organization of American States.

Ladies and Gentlemen:

Though born in Long Island, C.A. Smith is truly a son of this island. A former principal in the Government-operated school system and a senior revenue officer in the Customs Department, C.A. early became involved in community and political affairs.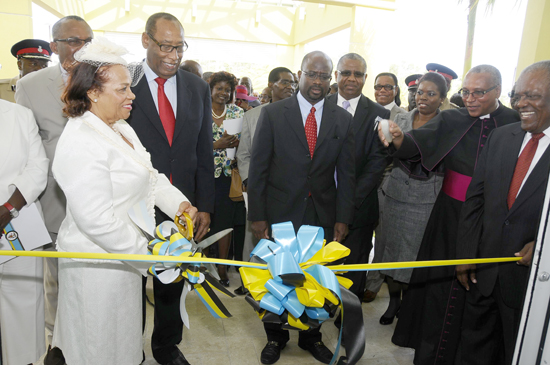 Over a lifetime of public and private service at Syntex, C.A. has been active in The Bahamas Jaycees, the Kiwanis Club of Lucaya, the Grand Bahama Chamber of Commerce and the Bahamas Association for Manpower Training and Development (BAMTAD). He was awarded the Paul Harris Fellow Award by Rotary International for his outstanding contributions to the civic life of The Bahamas.

C.A. entered frontline politics and was elected to the House of Assembly for the first time as the representative for Marco City in 1982, which was renamed in 1987 for Pine Ridge. He won re-election to the House on four successive occasions between 1982 and 2002.

He was appointed to my first Cabinet in 1992 serving as Minister of Education, Minister of Public Safety and Immigration, Minister of Tourism and Minister of Transport and Local Government. He was a valued member of my team; trusted and dependable.

Regardless of his national responsibilities, C.A. was a dedicated representative of and spokesperson for the people of Freeport and indeed Grand Bahama Island. The decision by the Government to name this magnificent Government complex in his honour was a natural one in recognition of C.A.'s immense contribution to national development.

This structure is more than a complex of Government offices. More broadly, it is a statement of a vision. It is a vision long-held and still nurtured by C.A. and many others for the realization of the fuller promise of Freeport and Grand Bahama.

In creating this Centre, my Government is sending a clear statement of intent. We share your vision. Freeport is proudly the nation's second city. But it is also decidedly more.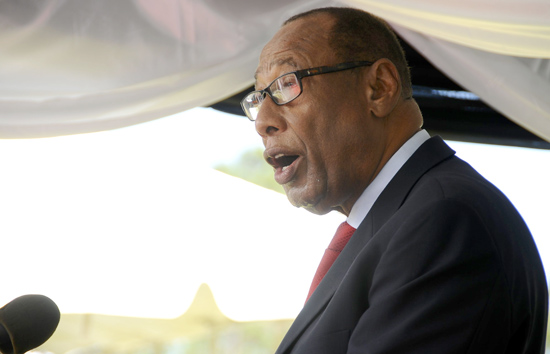 Freeport is the central artery for Grand Bahama, which we envision as the major hub in The Bahamas for marine and maritime services, industrial development, international logistics, light manufacturing, various creative industries and other commercial enterprises and a major employment centre/

This vision requires a full-range of on-island government services, improved public infrastructure outside of Freeport in East and West Grand Bahama, expanded access to quality health care, and greater education and training opportunities. It requires also effective public safety and enhanced recreational amenities.

Towards this end, we have invested in these and other public projects which will improve the daily quality of life of residents, investors and visitors to Grand Bahama while attracting greater domestic and foreign direct investment in your economy.

I am not one given to overstatement. Still, it is my considered view that there are a variety of quite promising opportunities on the horizon for Freeport and Grand Bahama.

Ladies and Gentlemen:

Earlier this month I thanked Mr. Algernon Cargill and his staff for their extraordinary work with the introduction of the landmark unemployment benefit and the prescription drug benefit.

I am pleased for this opportunity to publicly record the appreciation of my Government for the extraordinary partnership with NIB. This partnership includes the achievement of shared social and economic development goals for our country.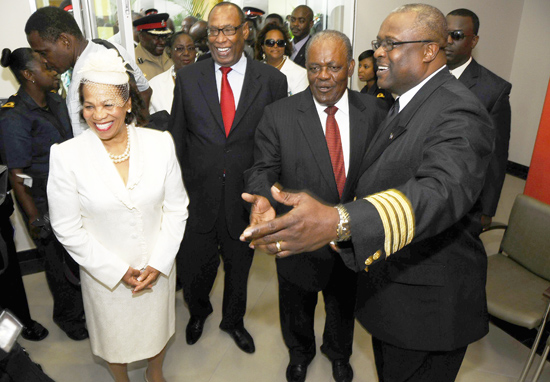 In addition to its central mandate, the National Insurance Programme has a number of other important objectives. This includes helping to build the savings pool of the country, which aids in the improvement of the socio-economic conditions of the far flung islands of our archipelago.

Very significantly, NIB funds are invested in improving the health infrastructure of the country. To date, 20 health care facilities have been constructed, equipped and furnished by NIB. This month contracts were signed in Exuma and in Abaco for the construction of two community hospitals which will serve these important and growing communities and economic centres. Soon, NIB will construct a new Community Health Care Facility here in Freeport to relieve the pressure on the Rand.

NIB also purchases Bahamas Mortgage Corporation bonds to ensure quality housing for countless citizens.

NIB funds also finance, by way of loans to the Government at good interest rates, the construction of Government buildings – the Education and Health Complexes and Claughton House in Nassau, the NIB Building here in Freeport and the C.A. Smith Centre we are officially opening today.

We wish to ensure that all public services available to residents of New Providence are also conveniently available to residents in Grand Bahama.

Further, just as we have upgraded office accommodations for public officers in New Providence, we have sought to do the same here in Grand Bahama. The objective is to improve the efficiency, effectiveness and accessibility of government services.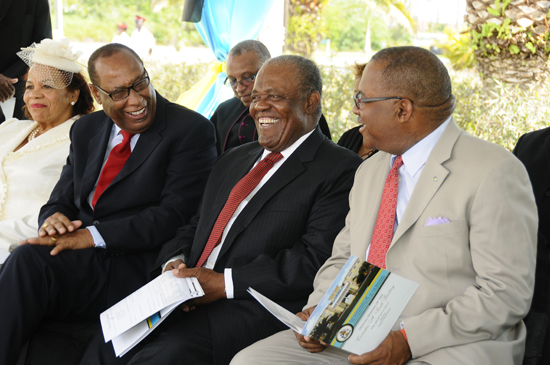 We have been especially pained over the work conditions of Customs, Education and other agencies here in Freeport. In addition to the Departments located at this Centre, the Department of Social Services will no longer have to endure cramped office space from which to serve its clients.

The C.A. Smith Centre has been constructed at a cost of some $20 million dollars. It will bring together a number of essential government services. Already it is home to branch offices of the following Departments and Agencies of the Government:

Customs Department

Immigration Department

Department of Education

The Passport Office and the

Information Technology Unit, Ministry of Finance

This Centre was built by FES Construction Company Ltd – Fletcher McIntosh and James Edgecombe. It was constructed on time, and on budget. We budgeted $20 million for the construction of this property and we spent $20 million dollars. Thank you FES. You did as I expected; a very, very good job. You make Abaco proud!

I congratulate Architect Donald Dean and the various sub-contractors for what is an excellent structure both in terms of design and functionality.

And I congratulate Bellevue Business Depot for winning the public tender for furniture and fittings for this building and for outfitting this Centre in accord with 21st century standards.

Today we celebrate Cornelius Smith, a dedicated champion of Grand Bahama. Today, we celebrate new horizons for Grand Bahama. These two celebrations are appropriately and rightly connected.

Ladies and Gentlemen:

C.A., My Friend and Colleague:

It gives me great pleasure to officially declare open: the C.A. Smith Centre.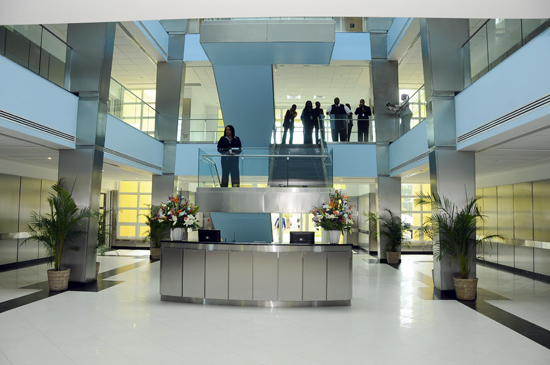 © Copyright 2012 by thebahamasweekly.com

Top of Page