Last Updated:

Apr 13, 2017 - 4:24:03 PM
---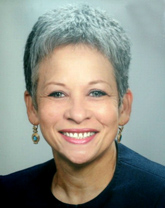 Nassau, Bahamas - The Minister of Transport & Aviation advises that the Government of The Bahamas has agreed to increases in New Providence taxi zone rates, to the hourly taxi rates, and to related fees for taxi cab use, effective 1st May, 2017. The increases were approved following extensive consultation with the Taxi Union and the Ministry of Tourism. The existing rates have been in effect since November, 2008.

The public is advised further that in addition to the increases in the zone and hourly rates, it has also been determined that new taxi cab zones will be introduced in Fox Hill, South Beach and Pinewood Gardens, Marshall Rd. and Baillou Hill Rd. south, Carmichael Rd., and Golden Gates, Carmichael and Bacardi Roads, Carmichael and Gladstone Roads, and Carmichael Rd. and Faith Ave. These new zones were proposed by the Road Traffic Department, to provide members of the public wishing to ride into those communities with advance details on costs, prior to making the trip, as is now the case with the existing New Providence zones. As a consequence of the increases and new zone rates, the use of taxi cab meters will also cease, effective 1st May, 2017.

The public is informed that the rate increases represent a 20% increase in the zone rates for tourist areas, and a 10% increase for non-tourist areas. The hourly rates have been increased by 17% and 20% for all areas, with passengers riding in larger vehicles being required to pay the higher rate. In this regard, the rate for taxis with a seating capacity for more than five passengers has been increased from $60.00 to $70.00, while the rate for cabs with a capacity for five passengers or less has been increased from $45.00 to $55.00. The one half an hour wait time for taxis transporting more than five passengers has been increased from $30.00 to $35.00, and the half hour wait time for vehicles with five or fewer passengers has been increased from $22.50 to $27.00.

In addition to the increased zone and hourly rates, the Government has also agreed to taxi driver requests for increases in the per passenger rate beyond two passengers from $3.00 per person, to $4.00 per person, to an increase from $2.00 to $3.00 for each additional piece of baggage beyond two pieces of luggage from 75 cents to $2.00 per piece, and to an increase for the carriage of large Duffle bags, golf Bags, boxes and large suitcases from $1.00 per piece to $3.00 per piece. There will continue to be no fee levied by taxi drivers for children under 3 years of age.

The public is informed that the Ministry of Transport & Aviation and the Road Traffic Department are satisfied that the increases are justified, and that they afford taxi drivers reasonable increases which do not unfairly impact the users of taxi cabs, including residents and tourists alike. The Ministry has also advised that increases for Grand Bahama and the Family Islands are now under review.






© Copyright 2017 by thebahamasweekly.com

Top of Page