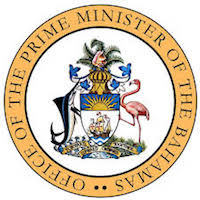 The Honourable Philip Davis, Prime Minister of the Commonwealth of The Bahamas, will lead a delegation participating in the 76th Session of the United Nations. Included in the delegation are the Honourable Frederick Mitchell, Minister of Foreign Affairs and Public Service, the Honourable Myles Laroda, Minister of State in the Office of the Prime Minister and officials of the Office of the Prime Minister and the Foreign Ministry.

The Prime Minister and delegation will travel to NY 24 September, where he will deliver the national address of The Bahamas 25 September.



Minister Mitchell, along with Foreign Service Officer, Krissy Hanna, will travel to NY 23 September, where he is expected to hold a number of bilateral meetings with other Foreign Ministers.




Presiding over the 76th UNGA is H.E. Abdulla Shahid, Minister of Foreign Affairs of the Republic of Maldives. Maldives, a sister Small Island Developing State, is one of the smallest countries in the world. President Shahid has chosen as the theme of the Assembly - A Presidency of Hope: Delivering for People, for the Planet and for Prosperity. The question of recovery from the COVID pandemic and building resilience will dominate discussion during the Assembly. At the same time, issues of climate change, democracy, peace and human rights continue to preoccupy the attention of the global community.

The Prime Minister and delegation will return to The Bahamas 26 September 2021.