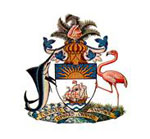 Nassau, Bahamas - The Cabinet Office announces that Sir Burton Hall, Chief Justice of The Bahamas, has been nominated to become a Permanent Judge of the International Criminal Tribunal for the former Yugoslavia (ICTY).

Sir Burton will replace Judge Mohamed Shahabuddeen of Guyana who recently resigned his position to the Tribunal. Sir Burton was elected as an ad litem Judge to the Tribunal on 24 August 2005.

The nomination which is supported by the Government of The Bahamas is expected to be confirmed shortly by the Secretary-General of the United Nations. Sir Burton is expected to preside over cases before the Tribunal, beginning sometime in August.

Consequent to his nomination, the Chief Justice has advised the Prime Minister Hubert A. Ingraham that upon his official confirmation by the Secretary-General he will seek leave of His Excellency the Governor General to proceed on leave in August and, thereafter, demit office as Chief Justice.

The ICTY, which was established in 1993, is the first war crime court created by the United Nations and the first international war crimes tribunal since the Nuremberg and Tokyo tribunals, set up specifically to address the war crimes that were perpetrated during the Balkan conflicts of the 1990s.

Through its decisions on genocide, war crimes and crimes against humanity, the ICTY has established ground-breaking precedents that unequivocally underscore the dictum that no one, be they world leaders and/or senior officials of an administration, is immune from prosecution or is above the law.

The Prime Minister has extended his congratulations and that of the people of The Bahamas to Sir Burton for this distinguished appointment.

The Prime Minister said: "It is an honour to both Sir Burton and the country that he is to be appointed to this high international judicial office and to assist in the completion of the important work of the International Criminal Tribunal for the former Yugoslavia.

"The Bahamas is proud of his appointment. It is an admirable way for Sir Burton to complete years of public service to The Bahamas by this service to the wider international community."

Sir Burton has had a distinguished legal and judicial career. He was born on 10 December 1947, educated at St. John's College, Nassau, the University of the West Indies, Cave Hill, Barbados, and the Norman Manley Law School, Kingston, Jamaica. He was called to The Bahamas Bar in 1978. He served in the office of the Attorney General and as Solicitor General.

Sir Burton was appointed a Justice of the Supreme Court on 1 February 1991 and a Justice of Appeal on 1 April 1997. On 4 September 2001 he was appointed Chief Justice of The Bahamas a post that he has served with distinction for nearly eight years.

Sir Burton was awarded the dignity of a Knight Bachelor by Her Majesty the Queen in 2001.