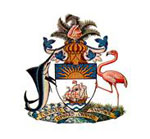 The Cabinet Office announced today that a State Recognized Funeral will be held for the late Honourable Mr. Justice (Ogbueshi, Ugodimma) Emmanuel Enebeli Osadebay (Retired) on Friday, 13th September, 2019 at 11:00a.m at St. Agnes Anglican Church, Baillou Hill Road and Cockburn Street. Interment will follow in St. Agnes Cemetery, Nassau Street.




Further, the body will lie-in-state in the Court Room of the Supreme Court, Bank Lane from 9:00am on Thursday, 12th September until the body departs for the church on Friday, 13th September, 2019.





Viewing by the Governor General, Parliamentarians, Senior Government Officials and members of the Judiciary will be from 9:05a.m - 12:30p.m on Thursday, 12th September, 2019. There will be no further viewing of the body after this time.

Members of the public are invited to sign the book of condolence which will be provided in the foyer of the Supreme Court from 1:00p.m - 7:00p.m.