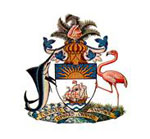 The Ministry of Health advises the general public that a thirty-three (33) year old male patient, who works on a cargo ship that services the Caribbean and the Turks and Caicos Islands, was transported from Exuma to New Providence via Air Ambulance Service on 18th June 2020.




The patient was suspected of having COVID-19 and tested for the same. However, the results have returned negative for the virus.





The last COVID-19 case reported in New Providence was on 14th June 2020, and health officials continue to follow the condition of all current COVID-19 positive cases.