Last Updated:

Feb 13, 2017 - 1:45:37 AM
---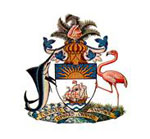 Nassau, Bahamas - The Public is hereby notified that in accordance with the provision of Section 3 of the National Honours Act 2016, and Regulations made thereunder, the Advisory Committee invites nominations from the general public for award of Honours under the established Societies of Honour as follows:

(a) The Order of National Hero

(b) The Order The Bahamas

(c) The Order of Distinction

(d) The Order of Merit

(e) The Order of the Lignum Vitae

The above Societies of Honour are listed in their seniority, and persons or organizations making nominations may indicate their idea of the Society to which they wish to nominate appropriate persons.

It should be noted that the Order of the Lignum Vitae is designed solely for young people under the age of twenty-five (25) years.

In addition to the above, Regulations made under the National Honours Act also provide for the award of medals as follows:

(a) Distinguished Service Medals for Citizens of The Bahamas in recognition of exceptional service in Public Service or the Civil Society, or

(b) Badges of Honour for persons in the Civil Society who perform exceptional service to The Bahamas; and

(c) Medals for acts of Bravery undertaken in The Bahamas by any person.

It should be noted that, in making recommendations for awards for exceptional service under (a) above, the nominee must have been employed in the Department/Ministry, Public Corporation, or private organization for at least fifteen (15) years.

Nomination forms are obtainable from the Cabinet Office, Churchill Building, Rawson Square, the Government Publications Department, Bay Street, all Post Offices in New Providence, and the Office of the Administrator in all Districts of the Family Islands. The form may also be downloaded online at www.bahamas.gov.bs.

Forms must be completed in full, and where possible a passport-size photograph of the nominees should accompany the nominations. Nominations forms must indicate the particular Society or Award for which the nominee is being recommended, and must be submitted to the Secretary not later than 20thJune 2016 in order to enable the Committee to consider nominations and make recommendations for awards.

Members of the public should familiarize themselves with the provisions of the National Honours Act 2016, copies of which can be obtained from the Government Publications Department.

In order to avoid any disappointment or misunderstanding, it would only be proper that nominees should not be informed of a nomination on their behalf inasmuch as the final decision rests with the Advisory Committee.

Public announcements of approved awards will be made by the Governor General on 10th July 2016 in accordance with the requirements of the Act.








© Copyright 2016 by thebahamasweekly.com

Top of Page