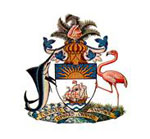 The Ministry of Health wishes to update the public on reports related to Mexican workers arriving in The Bahamas on Thursday, 2nd July 2020.




The Ministry of Health informs that Travel Health Visas were received with accompanying negative COVID-19 tests for the one hundred and thirty-four (134) Mexican nationals arriving on a Bahamasair flight. The Ministry of Health confirms that all test results satisfied the RT-PCR molecular requirement from an accredited laboratory and were completed within ten (10) days before travel to The Bahamas.
The public is advised that requirements for travel to The Bahamas can be found at www.bahamas.com under COVID-19 Travel Update.