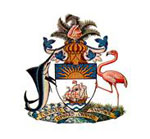 The Ministry of Health and Wellness announces that the COVID-19 Vaccination Centre Schedule for the period Monday - Saturday, 11th - 16th October, 2021, is now available.





As 11th October, 2021, is celebrated National Heroes Day, all Vaccination Centres are closed. Vaccinations Centres will remain closed through Wednesday, 13th October, 2021.





On Thursday and Friday, 14th and 15th October, 2021, Vaccination Centres in New Providence including -





Loyola Hall, Gladstone Road;
Kendal G. L. Isaacs Gym, University Drive;
Church of God of Prophecy, East Street; and
St. Anselm's Church, Bernard Road



will re-open between the hours of 9:00 a.m. and 3:00 p.m.




The Vaccination Centre at the University of The Bahamas will be opened on Thursday, 14th October, 2021, only between the hours of 10:00 a.m. – 4:00 p.m.





All Vaccination Centres will be closed on Saturday, 16th October, 2021.





Members of the public are advised that due to diminishing supplies of the Pfizer vaccine, 1st doses of Pfizer will no longer be offered effective Monday, 18th October, 2021.





All Bahamians and residents are encouraged not to delay, get vaccinated today.