Last Updated:

Dec 5, 2017 - 2:08:11 AM
---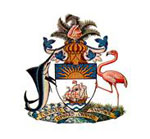 NASSAU, The Bahamas – Education officials and officials in the Economic Development and Planning Unit in the Office of the Prime Minister celebrated the launch of the Government's Over-the-Hill Rejuvenation Pre-Assessment Phase Programme Monday (December 4) with the introduction of the eLearning Pilot Project at the Willard Patton Pre-School, Augusta Street.

The eLearning Project is part of the Government's ongoing efforts for education reform, including through the use of technology and experience-based education.

The Project was initially designed to involve ten, public pre-schools, five of which are in New Providence and five in the Family Islands and seeks to modernize the way Bahamian youth are educated, using tablets for interactive learning and software that allows parents and teachers to better monitor and track a child's performance.

Willard Patton, the "only stand-alone Pre-School in the Over-the-Hill Community, was later added, bringing the number of participating schools to eleven.

The eLearning Pilot Project facilitates Component Four of the Administration's plan to transform Over-the-Hill Communities through social and economic empowerment, rejuvenation, the use of smart and green technology and a "heavy investment" in the youth through a number of social intervention programmes.

Component Four, calls for the strengthening of Smart Technology within community schools, homes and public spaces. The Pre-School constitutes a community school.

"I am grateful that the Ministry of Education agreed to include in the Pilot, Willard Patton, the only stand-alone Pre-School in the Over-the-Hill Community," Prime Minister, Dr. the Hon. Hubert A. Minnis said Monday.

"We are seeking to equalize opportunities for education for all children in The Bahamas. The circumstances of birth should never hold anyone back from succeeding in life," Prime Minister Minnis added.

Dr. Minnis said the eLearning Project is designed to boost the development of skills and opportunities for Bahamian youth.

"We encourage the continued support of parents in this initiative. Your participation will make a positive impact in their lives," Prime Minister Minnis concluded.





© Copyright 2017 by thebahamasweekly.com

Top of Page