Turks and Caicos Islands - Enclosed are pictures from the official photo shoot of the 2011 Miss Turks and Caicos, Easher Parker taken by Kazz Forbes Photography.



Miss Parker was crowned on June 8th 2011

. The 19 year old native of Providenciales is an artist with a passion for the visual arts.

"I am a loving person at heart, as well as a comedian, a fashionista, a friend to some of the most wonderful people I know." She is the only daughter and has four brothers. Her interests include world history, culture, writing, media arts, fashion photography, and the world of beauty.

"My qualities of determination, courage, and intelligence are not only blessings, but a strong foundation to build upon as the next ambassador of the 'beautiful by nature' Turks and Caicos.

Miss Turks and Caicos will represent the islands in Brazil this year at the Miss Universe 2011.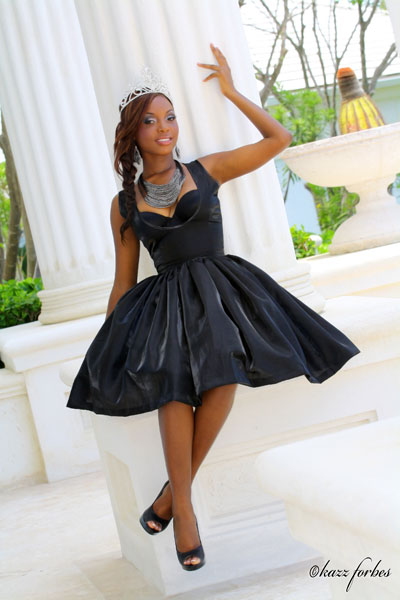 Credits:
Miss Turks and Caicos Islands 2011; Easher Parker
Wardrobe: Saint George Fashion House by Kazz Forbes
Stylist & Photographer's Assistant: Romell Phillips of Saint George Fashion House
Hair & Makeup: Arlene Deveaux - Kiss N MakeUp
Accessories: Tremmaine Swann - Tremm Jocale
Photography: Kazz Forbes
Saint George Fashion House