Freeport, Grand Bahama Island - FLIFF on Location: Grand Bahama Island 2012 will take place in Freeport from October 25 – 28 at the Pelican Bay Hotel in their state-of-the-art Canal House facility.

Celebrated actors, directors, producers and writers will once again arrive by sea and air from the Fort Lauderdale International Film Festival (FLIFF) and film fans will have an opportunity to meet them and view a variety of international films, along with Bahamian-made films.

"We look forward to building on last year's inaugural, which was well received by the filmmakers,"
Mr. Gregory von Hausch, Founder of FLIFF

. "All of the films to be screened in Grand Bahama Island are also being screened in Fort Lauderdale, and it's wonderful to share them with a broader audience".

The organizers of FLIFF On Location: Grand Bahama Island are pleased to announce the visiting international films for 2012:
Sammy 2: Escape From Paradise


(Special Guest: Writer/Producer Domonic Paris)
Country of Origin: USA
Year: 2012
Runtime: 100 min
Language: English
Director: Ben Stassen
Producer: Ben Stassen, Domonic Paris, Caroline Van Iseghem,

Synopsis: In 2010, filmmakers from around the world finished post-production on A TURTLE'S TALE: Sammy's Adventures. The film written by Domonic Paris and directed by Ben Stassen was very well received and though the production did not have the pockets of Disney or the experience of Pixar, things looked especially promising for the sequel.

This year at Cannes, SAMMY 2 opened and the reception could not have been more spectacular. This 3D family film was on par with the best in the world. With clever dialog, beautiful animation, lovable characters and 3D imaging among the best ever, SAMMY 2 established SAMMY to be a lucrative franchise.

While helping a dozen or so hatchlings into the sea, Sammy and Ray are captured by poachers. Our heroes are sold to a hi-tech aquarium belonging to a restaurant. As soon as they get to the aquarium, Sammy and Ray start planning their escape, no easy task in this state-of-the-art facility.
Showtimes: Thursday, October 25th: 7:30pm at Taino Beach AND Friday, October 26th at 8pm at Port Lucaya Marketplace
Una Noche

(Special Guest: Writer/Director Lucy Mulloy & Producer Yunior Santiago)
Country of Origin: Cuba
Year: 2012
Runtime: 89 min
Language: Spanish w/English sub-titles
Director: Lucy Mulloy
Producer: Lucy Mulloy, Daniel Michael Mulloy, Maite Artieda,
Cast: Javier Nunez Florian, Daniel Arrechaga, Anailin de la Rua de la Torre, Maria Adelaida Mendez Bonet

Synopsis: Floridians are acutely aware of the situation that is the day in-day out life of people virtually imprisoned on the island of Cuba. The US embargo created a life in a bubble where remnants of the 1950's pervades existence. Living with just the modicum of convenience is not easy and escaping is fraught with peril.

In Lucy Mulloy's debut feature, the frustrations, fears and dreams are vividly realized immersing the audience in the intoxicating/suffocating environs of Havana. Her young cast performs brilliantly and the production elements are stunning.

Raul and Elio, both in their teens, have first-hand knowledge of life only on Cuba, but daily they see tourists who are carefree, enjoying the beauty of the island. This dichotomy creates driven resolve for the boys to flee. Their efforts muddle along without a true time-table until a violent act necessitates their immediate call to action. Elio's situation differs from Raul's in not having any pangs of remorse...but Raul is extremely close to his sister, Lila and grapples with guilt in leaving her.

UNA NOCHE won three awards at the Tribeca Film Fest with Mulloy named Best New Narrative Director, and Best Actor awards for both Javier Nunez Florian (Elio) and Daniel Arrechaga (Raul). The film also won Best Cinematography. Anailin de la Rua de la Torre shines brightly as Lila.
Showtime: Friday, October 26th, 7:45pm, Pelican Bay Canal House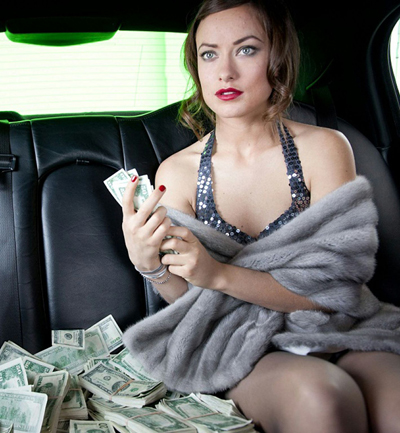 Deadfall (USA) Showtime: Friday, October 26th, 7:45pm, Pelican Bay Canal House


Deadfall
(Special Guest: Director Stefan Ruzowitzky)


Country of Origin: U S A
Year: 2012
Runtime: 94 min
Language: English
Director: Stefan Ruzowitzky
Producer: Shelly Clipard, Ben Cosgrove, Mark Cuban, Gary Lev
Cast: Eric Bana, Olivia Wilde, Sissy Spacek, Kris Kristofferson, Treat Williams, Charlie Hunnam, Kate Mara

Synopsis: Stefan Ruzowitzky, whose film, THE COUNTERFITTERS won the Oscar for Best Foreign Film in 2007, has created one of the best all-time thrillers in DEADFALL. A dynamite cast, terrific script, picturesque locations and a plot that has you on the edge of your seat. This is a "don't miss"!

Winter. Somewhere near the Canadian border on the U.S. side. A pair of robbers are on the run with bags of cash from a freshly held up casino. With the heat gettin' hotter, the pair split up in the frozen landscape. Not so far away, we meet Jay, a boxer who just finished doing time in the state pen and decides to head home to Ma 'n Pa for tomorrow's Thanksgiving. Pa is the retired sheriff and their homestead is quite a trek from civilization out in the snow covered country.

I think you see where we are headed here. I don't even like this genre of film...it scares me too much! But this script is so good. The cast so accomplished including Sissy Spacek, Kris Kristofferson, Treat Williams, Charlie Hunnam and brilliantly starring Eric Bana and Olivia Wilde in their best roles to date.. And Ruzowitzky's direction so sharp...I was riveted for 94 heart stopping minutes.

Showtime: Friday, October 26th, 7:45pm, Pelican Bay Canal House



The Black Miami


(Special Guest: Co-Directors Carlton Smith & Michael Williams)

Country of Origin: U S A
Year: 2012
Runtime: 104 min
Language: English
Director: Carlton Smith & Michael Williams
Producer: Carlton Smith & Michael Williams
Cast: Dr. Marvin Dunn, Arva Parks, Dr. Paul George, Rev. Daniels, Thelma Gibson, Dr. Enid Pinkney

Synopsis: Take a journey through history and learn the importance and significance that blacks played in the creation and progress of America's Magic City. The Black Miami revisits the past to understand how the race lines in South Florida were created and eventually transcended. The Black Miami takes you into a history that is rarely told but is not forgotten.

The documentary is based on the book "Black Miami in the 20th Century" by Dr. Marvin Dunn, with Dr. Dunn serving as an Associate Producer on the documentary. Also involved are other historians in South Florida, including; Arva Parks, Dr. Paul George, Rev. Daniels, Thelma Gibson, Dr. Enid Pinkney, and many more.

This film is fascinating and will undoubtedly cause viewers to reflect, how could I have lived in South Florida for so long and have not known of these incredible events. From Black Pirates to Bahamian Pioneers and more...this great film involving many of Florida's most celebrated historians will enlighten you more than any film on this subject.

Showtime: Saturday, October 27th, 1pm, Pelican Bay Canal House





How do you write a Joe Schermann Song (USA) Showtime: Saturday, October 27th, 3:15pm, Pelican Bay Canal House


How Do You Write A Joe Schermann Song
(Special Guest: Writer/Director Gary King)

Country of Origin: U S A
Year: 2012
Runtime: 104 min
Language: English
Director: Gary King
Producer: Gary King, Sujata King, Mark DiConzo, Daryl Ray Ca
Cast: Joe Schermann, Christina Rose, Mark DiConzo, Debbie Wiliams, Daryl Ray Carliles, Jenn Deesl

In this gleeful time of American Idol, The Voice America's Got Talent...and GLEE itself, audiences have rediscovered the passionate love for artists that can sing, dance...and act. Gary King's brilliant and sexy HOW DO YOU WRITE A JOE SCHERMANN SONG takes it all up several notches. He has written a beautiful script, cast it with triple threat performers and directed the film with such flair as well as nuance, it is destined to be a FLIFF hit.

Joe dreams of hitting it big on Broadway. After landing an opportunity to write for an Off-Broadway musical, he is forced to cast either the love of his life Evey or his newly discovered muse Summer. The realities of show business prove to Joe that writing is easy, living is hard.

King has assembled a terrific cast. All are magnificent. Joe Schermann (who plays Joe!) wrote the music and lyrics and will have you humming all the way to the parking garage. Shining in her role as Evey is Christina Rose. This pretty, dazzling performer trips the lights fantastic and the film showcases her great voice. But it is her acting chops (coupled with all of the above) that really make this film a hit.

Showtime: Saturday, October 27th, 3:15pm, Pelican Bay Canal House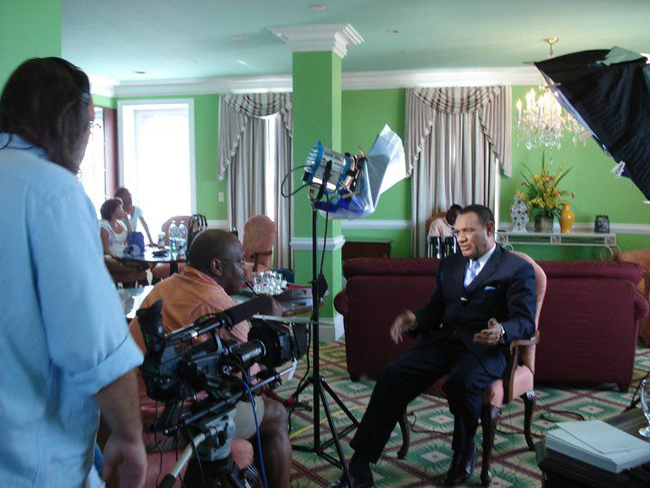 On The Wings of Men (USA / America) Showtime: Saturday, October 27th, 4pm, Pelican Bay Canal House


On The Wings of Men


Country of Origin: USA / Bahamas
Year: 2011
Runtime: 123 min
Language: English
Director: Calvin Dwight Harris
Producer: Calvin Dwight Harris
Cast: The Rt. Honourable Perry Gladstone Christie, The Honourable Allyson Maynard-Gibson, The Honourable Paul Adderley, Sir Clifford Darling, Sir Arthur Foulkes, The Honourable Orville Turnquest, Franklin Wilson, Dr. Myles Munroe, Bishop Neil Ellis.

Synopsis: Life & Times of the late Sir Lynden Oscar Pindling; first ever Prime Minister of the Bahamas. Sir Lynden was born in Nassau in 1930. He was the only child to Viola & Arnold Pindling. His father was a policeman who originated from Jamaica. His parents, wanting the best education for their son, dedicated all of their resources to send him to England for a college education. Sir Lynden didn't disappoint them, returning home in 1952 with his Law Degree from the University of London. He became a lawyer, and was later called to the Bahamas Bar in June 1953. Wanting to see a change in the political landscape in the Bahamas, Sir Lynden decided to join an up and coming political group know as the Progressive Liberal Party (PLP), headed by then leader and founder; H.M Taylor. Not satisfied with the direction of the party, Sir Lynden was eventually elected leader of the PLP in 1956. His ultimate goal, along with the other members of the PLP, was to fight for equal rights for every Bahamian, especially the black majority. They constantly appealed to the British Parliament to revise the Constitution so that all adults regardless of race or wealth would have an equal opportunity to vote towards the political future of the country. Towards this goal, Pindling and the PLP fought an uphill battle against the white British Oligarchy of White Merchants ruling the country at that time. A group known as the Bay Street Boys.

Showtime: Saturday, October 27th, 4pm, Pelican Bay Canal House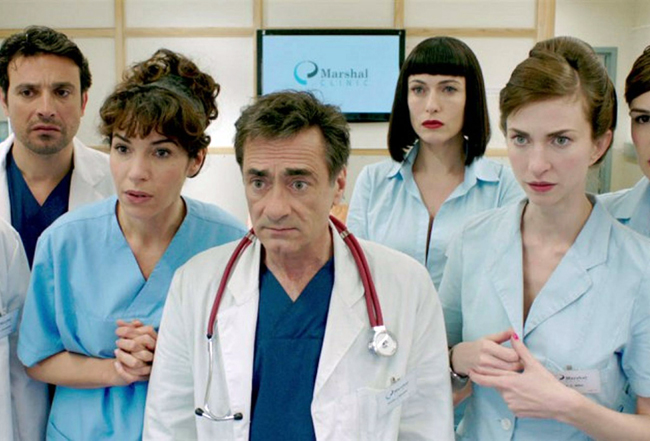 Sex, Lies & Surgery (France) Showtime: Saturday, October 27th, 5:15pm, Pelican Bay Canal House


Sex, Lies & Surgery
(Special Guest: Writer/Director/Star Artus de Penguern)

Country of Origin: France
Year: 2012
Runtime: 90 min
Language: French w/English sub-titles
Director: Artus de Penguern
Producer: Thibault Gast, Jesus Gonzalez-Elvira
Cast: Artus de Penguern, Michael Miarchal, Helena Noguerra, Natacha Linddinger, Anne Depetrini

Way back in 2001, FLIFF presented the U.S. premiere of GREGOIRE MOULIN VS HUMANITE written, directed and starring Artus de Penguern. The film about a new office worker on his first date during the World Cup was a hysterical hit and so was the accomplished de Penguern (actor in 58 films including AMELIE). When ER and GREY'S ANATOMY turn into a DALLAS kind of comedy, with love and money-related plots, a HANGOVER atmosphere, and A FISH CALLED WANDA characters, the result is THE LOVE CLINIQUE: a crazy (but classy) comedy for all!


Showtime: Saturday, October 27th, 5:15pm, Pelican Bay Canal House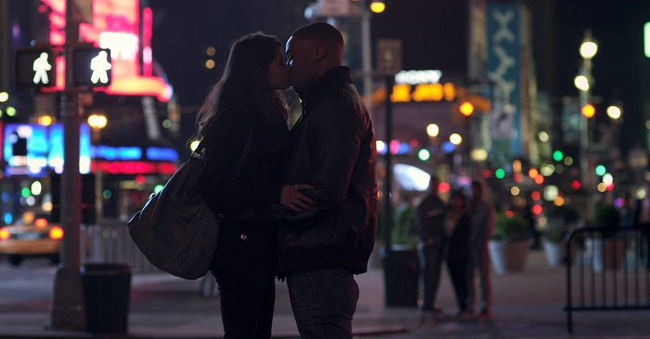 Supporting Characters (USA) Showtime: Saturday, October 27th, 7pm, Pelican Bay Canal House


Supporting Characters
(Special Guests: Director/Co-Writer Daniel Schechter & Co-Writer/Star Tarik Lowe)

Country of Origin: U S A
Year: 2012
Runtime: 87 min
Language: English
Director: Daniel Schechter
Producer: Tim Duff & Adam Der Aris
Cast: Alex Karpovsky, Tarik Lowe, Lena Dunham, Kevin Corrigan, Arielle Kebbel, Sophia Takal, Melonie Diaz

Synopsis: Daniel Schechter penned THE BIG BAD SWIM which won our Best American Indie in 2006. Daniel directs his new film SUPPORTING CHARACTERS which he co-wrote with lead actor, Tarick Lowe. The film is a hysterical, and at times bittersweet buddy pic which will delight, engage and entertain.

Our heroes are best buds, Darryl and Nick. They are a film editing team, who have passion for what they do, yet still realize they are in an appreciated and often unsung field. The boys work in the NY Indie scene working on low budgeted films - and as we meet them, they are collaborating on an elixir to cure a lousy film...and they have their hands full. As Art imitates Life, Nick and Darryl find the reverse can be perverse as well when their personal relationships and their chemistry could benefit from some self-editing. Clever, real and at times comically surreal, SUPPORTING CHARACTERS is a pizza pie with slices of New York, lovers, friends, and the film industry with all the toppings.


Showtime: Saturday, October 27th, 7pm, Pelican Bay Canal House



Del Lado Otro


(Special Guest: Director Yanillys Perez)

Country of Origin: Dominican Republic
Year: 2011
Runtime: 14 min
Language: Spanish w/English sub-titles
Producers: Alain Da la Mata, Yanillys Perez, Herve Pennequin, Thibaud Billiard
Cast: Juan Luis Padilla, Sonya E. Fernandez, Marquis Leguezamon, Solendy Capellan

Synopsis: In Santo Domingo, when some are dreaming of pursuing another life in the U.S., Miguel, earns a living selling food on the street, dreams of building his household on his island with his childhood love Laura, who lives under her grandmother's authority.


Showtime: Sunday, October 28th, 12:45pm, Pelican Bay Canal House







Ninah's Dowry
(Special Guest: Writer/Director Victor Viyouh)

Country of Origin: Cameroon
Year: 2012
Runtime: 95 min
Language: English + Pidgin & Babanki w/English sub-titles
Director: Victor Viyuoh
Producer: Victor Viyuoh, Che Hilarius Fuh, Daniel Tan
Cast: Mbufung Seikeh, Anurin Nwunembom, Kingsley Nkwah, Norbet Kecha

In 2002, student filmmaker Victor Viyuoh entered FLIFF's Kodak International Student Film Competition and won the short narrative section with his film MBOUTOUKOU. Fast forward twelve years and Victor, now a professional filmmaker, returns with a world premiere and one of the most accomplished films of the festival.

At 20, Ninah is a veteran wife of 7 years and a mother of 3. She is stuck in an abusive relationship with no hope of change. Her family lives off her meager earnings from farm work while her husband, Memfi, drinks away his equally meager earnings as a shepherd.

When news of her gravely ill father reaches Ninah she decides to go speak her peace to her father even as her husband commands her to stay and get the farm ready before the rains come. Ninah disobeys Memfi by packing and attempting to leave.

This action sets off an incredible series of events with a whirlwind of suspense, thrills, and adventure set across the Cameroon landscape. Mbufung Seikeh as Ninah in her screen debut is nothing short of astonishing in one of the strongest performances of the Festival. Anurin Nwunembom as Memfi brings a calm, calculated menace to the film.



Showtime: Sunday, October 28th, 1pm, Pelican Bay Canal House


FLIFF On Location: Grand Bahama Island is a collaboration between the Fort Lauderdale International Film Festival, the Bahamas Ministry of Tourism and Grand Bahama Island Tourism Board. The event has been made possible through the generous support of the following sponsors: Pelican Bay Hotel; TheBahamasWeekly.com; Mackey Media Ltd; Bahamas Celebration Cruises; Bahamasair; Balearia Bahamas Express; Grand Bahama Port Authority and Group of Companies; Grand Bahama Island Tourism Board; FLIFF; Ministry of Tourism and SkyBahamas Airlines.

Hosted at the Canal House, Pelican Bay Hotel, 'FLIFF On Location: Grand Bahama Island will feature international and local films, outdoor screenings of Sammy 2: , presentation of a Career Achievement Award to Giancarlo Esposito, specialist workshops, location scouting for international filmmakers, and a wrap party / awards presentation at the Grand Lucayan Resort.

For more information go to FLIFF 2012 on Location: Grand Bahama Island

or the Event Page on Facebook.


Book your travel now and receive a $250 Savings - Use Promo Code FLIFF250