Freeport, Bahamas - The Ministry of Tourism & Aviation, in conjunction with the Ft. Lauderdale International Film Festival (FLIFF) recently announced
'FLIFF On-Location: Grand Bahama Island'
an offshore component of FLIFF to be held on Grand Bahama Island,

October 27th – 30th, 2011

.
Craig Woods, Film Commissioner for The Bahamas and Gregory Von Hausch, President/CEO, FLIFF made a special trip to the island on Monday, July 18th, to look at the proposed layout of the festival, attend planning meetings, and announce festival particulars and information to the local media at a press conference.
The main location for the festival will be at the state-of-the-art Canal House conference facility of the Pelican Bay Hotel, with a few outdoor screenings planned. One screening is confirmed for Taino Beach / Smith's Point, which is often a favourite shooting location for many films.
Screenings and parties will be at reasonable cost to encourage participation from locals and visitors alike.
Guests of Pelican Bay Hotel will receive a Fast Pass to festival events and screenings.

The festival will offer familiarization trips for visiting producers and directors to showcase Grand Bahama Island as a future filming location.There will be workshops in film, including one on underwater cinematography with world renown Paul Mockler.
The festival promises to showcase films from Bahamian filmmakers as well, and well-known award-winning Bahamian director, Kareem Mortimer will also be leading a workshop.
Organizers have sent out a call for films and are eager to receive Bahamian films, according to Ministry of Tourism officials. Information on FLIFF and film submissions can be obtained at www.fliff.com.
Film

submissions are still being accepted through August 30th, 2011. Submit films via

megaupload.com, rapidshare.com, sendspace.com, and wetransfer.com to address FLIFF@Bahamas.com. More information can be obtained through email at Dmackey@bahamas.com or via the Bahamas Film Commission: Grand Bahama's

Facebook page: http://www.facebook.com/GBIFilm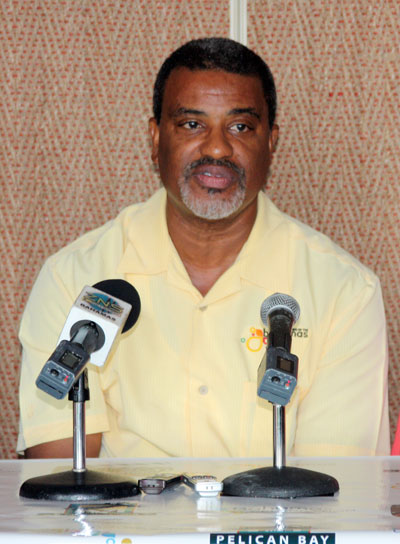 Mr. Von Hausch expressed his excitement for the upcoming expansion of FLIFF and thanked those that have been working diligently to make it happen. The idea was sparked after he reached out to Grand Bahama Ministry of Tourism last year when they jointly screened

Into the Blue

, a film shot in Grand Bahama, at the Regency Theatre in Freeport.

Members of the Ministry of Tourism on the conference panel shared similar sentiments and agreed that the festival would most certainly bring further exposure to filming in Grand Bahama Island. It should be noted that the island received an injection of $43,000,000 into the local economy during the shooting of Disney's

Pirates of the Caribbean II and III

. A film festival will no doubt bring further exposure to the island, and should entice more filmmakers to shoot at the destination.

Jackie Dack, a representative from the Grand Bahama Youth Film Competition Committee gave details on a contest already underway for youth ages 12 to 18 years who will have a chance to have their short film screened not only at FLIFF on Location, but the winner will be flown to Fort Lauderdale to attend, and have their short screened there as well. Details are on their Facebook page "Grand Bahama Youth Film Competition" or information can be found on The Bahamas Weekly. Deadline for youth entries is August 1st, 2011 and the film must be 5 minutes or less. The theme is "A Conversation in Grand Bahama".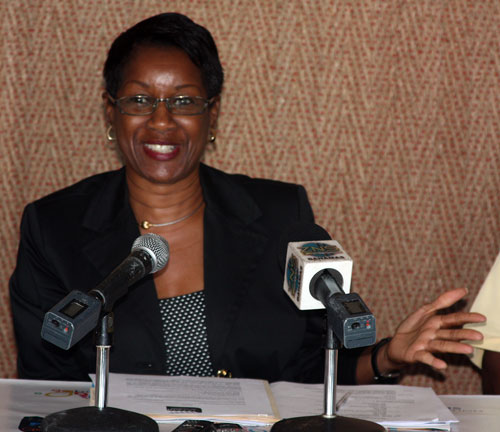 The festival will culminate with a gala party on the evening of Saturday, October 29th and a Filmmakers Brunch and Awards Ceremony on Sunday, October the 30th.


Opening night gala, a wrap up party, 13 films, a Bahamian film segment,
and visiting celebrity details will be announced at a later date.

Sponsors for
FLIFF On-Location: Grand Bahama Island
are the Grand Bahama Island Tourism Board, Pelican Bay Hotel, Bahamas Celebration, and The Bahamas Weekly.