Last Updated:

Jun 25, 2020 - 8:53:31 PM
---
Grand Lucayan Employee Separations: A Fulfillment of Obligation Under Agreement for Sale


By Lucayan Renewal Holdings Limited
Jun 25, 2020 - 4:00:48 PM


Email this article
Mobile friendly page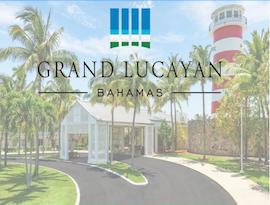 A phased separation of employees of the Grand Lucayan Resort commenced, with effect from June 24th, 2020, as a condition of the Agreement for Sale with Bahamas Ports International, executed on March 2nd, 2020. Under the terms of the agreement the Lucayan Renewal Holdings Limited is obligated to complete the process prior to the transfer of ownership.

The severance exercise follows the complete exhaustion of all vacation leave bonuses, and the National Insurance Board 13-week unemployment benefit, estimated at an overall cost of $1,837,473.01 for one hundred and sixteen (116) employees.


The formula for the payments to the presently departing employees, some of whom have been employed with the hotel for twenty years, is based upon the same ministerial approved calculation as that of the former employees who received separation packages totaling $6,704,508 under the two voluntary separation exercises held in 2019.
The 2019 exercises were fully supported by the Commonwealth Union of Service, Hotel and Allied Workers and the Bahamas Hotel Managerial Association.
Essential line staff and management staff will remain engaged on a part-time schedule, or as needed basis, until the transfer of ownership. This will include administration, security, golf course and property maintenance.

Twenty months ago, on September 11th, 2018, when the imminent closure of the 198-room Lighthouse Pointe was announced by the former owners of the resort, the Government of the Bahamas took possession of the property at cost of $65 million, via the Special Purpose Vehicle, Lucayan Renewal Holdings Limited. The staff complement in 2018, stood at four hundred and nineteen persons (419).

To date, the Government has spent more than $8,541,981.00 on employee severance packages. The second phase of the 2020 separations will conclude in July 2020.

The Administration's pre-determined strategy was intended to save jobs; stabilize the operation; and to immediate market for sale to a reputable operator, the premier 1250-room beach front property, inclusive of three hotels, 18-hole PGA rated golf course and 20,000 square feet casino. At the completion of the global marketing initiative, Lucayan Renewal Holdings Limited executed an Agreement for Sale with Bahamas Ports International, a joint venture company established by Royal Caribbean Cruise Lines and the ITM Group.

-tlr-






© Copyright 2020 by thebahamasweekly.com

Top of Page