Last Updated:

May 14, 2019 - 3:24:10 PM
---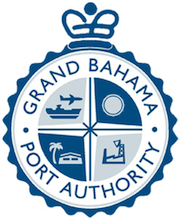 Freeport, G.B.I. The Bahamas – The Grand Bahama Port Authority, Limited (GBPA) under the powers vested in it by the Hawksbill Creek Agreement (HCA) has been and still is the sole regulator for all utilities in the Freeport zone since 1956.

As the utilities Regulatory Authority in the City of Freeport, GBPA in 2012, recognized that there was a need to strengthen the regulatory regime by implementing a Regulatory Framework and Operating Protocol ("Framework") in accordance with international best practices. This Framework not only provides an objective and transparent process for rate setting, but also establishes a regime of efficiency and customer service standards designed to secure greater levels of customer protection. The Framework was, and remains, the first of its kind and the most advanced set of regulations within the Bahamas, which clearly outlines the expectations of GBPA as the regulator.

In 2012, through the implementation of the Framework, GBPA promised that Emera's performance in Grand Bahama will be measured against benchmark standards within the Caribbean with a goal of remaining within the lowest cost energy provider in the region and challenged The Grand Bahama Power Company (GBPC) to improve reliability, stabilize cost and invest in clean energy solutions.

Since the implementation of the Framework, along with consistent oversight by our Regulatory Committee, we can state that GBPC is currently ranked as one of the lowest energy providers in comparable utilities for low energy residential customers and among the lowest in the Caribbean in residential customers across all classes. The all-in electricity rate for all classes of customers has remained unchanged since 2016 and this period of rate stability comes despite the US$27.5 million costs associated with restoration following the devastation of Hurricane Matthew in late 2016. We have also seen an increase in reliability by approximately 70% over the past five years which has proven beneficial to residents who have experienced less than 10 outages in 2018 as compared to 23 outages in 2010. GBPC has proven to have the best reliability within the Country.

GBPA also being cognizant of the ongoing fluctuation of oil prices throughout the world resulting in rate volatility, as regulators, approved a fuel hedging program. This has resulted in fuel cost decreasing by 50% since 2012, allowing customer's fuel charge to remain fixed at 10 cents until 2021, despite increases in global oil prices.

Encouraging a commitment to clean energy, the Framework also paved the way for the development of the first utility-scale solar plant in the country. The plant will have a total installed capacity of 3.3 megawatts, capable of supplying enough electricity to support over 850 homes on Grand Bahama. This visionary undertaking will help to reduce CO2 emissions annually by over 4,200 tons.

GBPA, through its keen regulatory oversight, has demonstrated its commitment to improving utility services in Freeport, by not only ensuring a very efficient and reliable service but also encouraging a more competitive cost.






© Copyright 2019 by thebahamasweekly.com

Top of Page