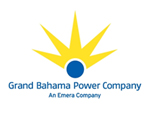 9 am Tuesday update: Our crews have been dispatched to continue work in the following areas:

Maliboo Reef - who remains a priority as they've experienced prolonged outage.
North & South Bahamia
West Grand Bahama
Eight Mile Rock
Queen's Cove
Coral Reef
Williams Town
The Ridge
Hudson Estate
Gambier Loop
Pioneers Loop

We will provide an update on these troubled areas at 1pm as information becomes available.

UPDATE #9 (Monday, Sept. 11: We have successfully re-energized 60% of our customers.
Our crews have completed restoring customers for the night. We will resume at first light to restore customers that are still without power.
Areas that were successfully energized include:
• Rand Memorial Hospital and surrounding communities
• Grand Bahama International & Domestic Airport, Western Air Terminal
• GB Utility Well Fields 1 & 6 and surrounding areas
• Pine Ridge Landfill
• Yellow Pine Street
• Windsor Park
• Coral Reef Estates
• Coral Gardens
• Fortune Point
• Fortune Cay
• Shannon
• Chesapeke
• Mather Town
• Lincoln Park
• Sea Horse Village
• Royal Palm Way
• Bahama Reef
• Pelican Bay, Our Lucaya & the surrounding area
• Columbus park area
• Hudson Estates
• Pioneers Loop
• Heritage Subdivision
If your area is not listed, we are aware that you are still without power.
The Ridge, Maliboo Reef & South Bahamia require detailed inspections of all lines and poles to identify and correct the root cause of their issue. Maliboo Reef and the surrounding areas that have been experiencing a prolonged outage prior to the storm is a priority for crews tomorrow. An update will be given on this by 2PM.
Caravel Beach & Imperial Park are without power as a result of tornadic activity and poles needing to be replaced.
Eight Mile Rock & West End substations require a water washing procedure to ensure that all salt intrusion is removed. This will begin tomorrow morning.
We attempted to energize Coral Road, Coral Reef and Gambier Loop, there is a fault on the system that requires an inspection by crews.
Further updates will be given as they become available.
If your area is listed as energized and you are without power, you are experiencing an isolated outage. Call us at 352-8411 or toll-free at 300-4826 so we can address your issue.
Please take the time to ensure your home is safe to energize. If you are using a generator, make sure you are using a transfer switch and your main breaker is disconnected.
For more updates, stay tuned to our Facebook page or visit us gbpcupdates.com.