Last Updated:

Aug 5, 2017 - 1:58:26 PM
---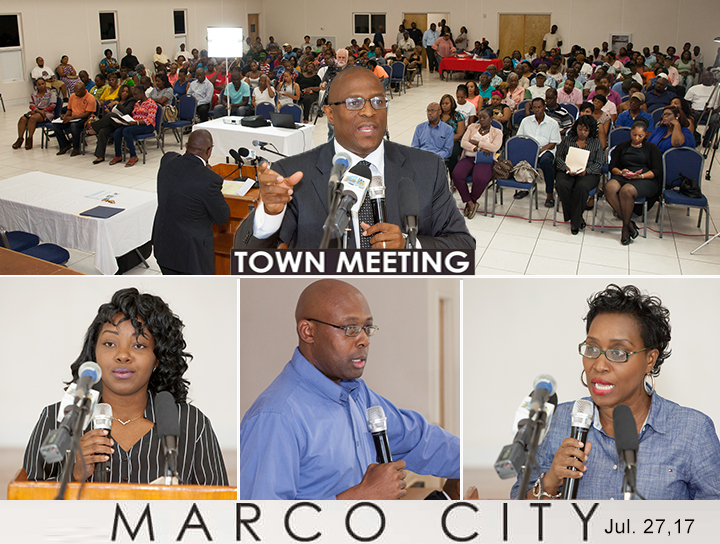 Freeport, Grand Bahama Island - In keeping with his pre-election promise of regular Town Meetings with Marco City constituents, MP for Marco City and Minister of Youth, Sports & Culture, the Hon Michael C. Pintard held his second Town Meeting with constituents July 27, 2017. With a packed house attendance the meeting achieved the following objectives;

The Grand Bahama Port Authority explained the various licenses they have and how to go about obtaining one. Your MP made it clear that he would assist residents with obtaining legal services to form their company or a non-profit(listen out for meeting times). Forming these entities are crucial to doing business with the government.
Persons were encouraged to submit their info in order to pursue employment with Freeport Container Port (FCP), Mediterranean Shipping Company(MSC) and The Grand Bahama Shipyard
Persons who own or operate construction companies were asked to meet after the meeting to engage in discussions so that they could participate in the repairs of schools and homes damaged by hurricane Matthew
Residents were also encouraged to sign up for "Down To Business" to learn how to write their business plan. They could then compete with others for a chance to win $5,000, 8 months free rent and a mentor for the business
The Office of the Prime Minister explained the process of receiving building supplies or labour for hurricane repairs
MP Pintard commented on a range of matters including (a)the govt plans for the Grand Lucayan, collaboration with private companies such as The GB Shipyard to create employment. (b)We also discussed the Marco City Festival which will be held in the Fall showcasing MC chefs/cooks/Bakers, performers, fashion designers, artists and artisans. (c) Back to school school assistance (d) the attempt to assist students who have applied for government scholarships
Pintard also brought residents up-to-date on the work of his Ministry
Pintard and the constituency team then held consultations with residents after the meeting to address a wide range of concerns.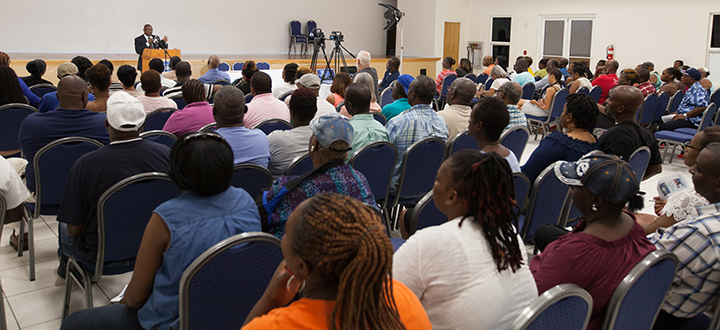 Connect with Michael Pintard on his Facebook Page.
Marco City Residents be sure and join your Facebook Group.
Email us at: restoremarcocity@hotmail.com

Phone: 443-2865 or 602-0975







© Copyright 2017 by thebahamasweekly.com

Top of Page