Last Updated:

Feb 13, 2017 - 1:45:37 AM
---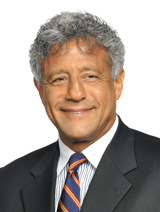 The No, No, No and No Vote was unfortunate, but it is a reflection that as a nation, we reap what we sow.

Over the last few years, Fred Mitchell and the PLP and their goons like Keod Smith and Peter Nygard have really whipped up hate and anti-foreign sentiment in the country, (which the PLP has always kept alive and well to use when it suits them) against Haitians , Cubans and Jamaicans, Canadian Bruno Rufa, the manager from memories in Freeport, Sarkis Izmirlian and Louis Bacon; and even against Bahamians such as Fred Smith, Joseph Darville and Rev. C B Moss etc, dressing up black Bahamians in KKK hoods brandishing burning crosses and parading them up and down on Bay Street hurling abuse, bile and xenophobic venom. And Jerome Fitzgerald, Fred Mitchel and Leslie Miller raping our privacy and having their fun ridiculing civil society in Parliament under the guise of privilege.

Generally, when it suits them, breeding hate, distrust, abuse, blame and anger against the foreigner and Bahamians who don't agree with them!

But it hasn't only been the PLP.

The FNM and the DNA have supported this anti-foreign sentiment, especially against Bahamians of Haitian heritage.

And more to the point, people who know better in the Bahamas, right thinking members of our society, politicians in both camps, civil society, intellectuals, religious and community leaders, lawyers etc have stood idly by while peoples' rights have been abused.

This includes police abuse, immigration abuse, prison conditions, political victimization, abuse of the thousands of Haitian Bahamians entitled to citizenship, the Carmichael detention center abuses, the immigration roadblocks, yellow buses just picking up thousands of people randomly in the streets, destruction of people's homes and property in bulldozing down Shanty Towns, the complete refusal to respect the laws passed by Parliament, environmental abuse, unregulated development at Bimini, Nygard Cay, Guana Cay, Blackbeards' Cay, The Pointe, Baha Mar, and political corruption.

Just generally human rights, environmental and political abuse!

I urge all of you to read my paper on "Discrimination; the Bahamian Political Crack"

It's on

Frederick Smith

and

Rights Bahamas

Facebook.

So, the 75 % No Vote is a visceral reaction to the Referendum to amend the constitution to entrench equality between men and women.

It is a reflection of the country's mistrust of the potential for foreign inclusion, for gays, for equal rights for women.

It is a rejection of anything that breaks down discrimination.

Why? Because before the campaign for the Yes Vote, the Government promoted discrimination and bred hatred!

It's a fundamental visceral, political and cultural refutation of equality and non-discrimination

Simply put; The Bahamas is addicted to discrimination, hate and abuse in all forms.

Before the Referendum I wrote the paper, "Discrimination, The Bahamian Political Crack" and in it I reflected on the culture of "hate". The hate of women, the LGBT community and Bahamians of Haitian heritage.

And at the end of the paper I said that we were going to be given one more opportunity to try and change this culture of discrimination by voting Yes on this Referendum.

Sadly, we continue to promote discrimination, hate and abuse.

The PLP (supported by the FNM 100% in Parliament ) and the DNA outside of Parliament , cannot on the one hand promote hate, discrimination, abuse of the foreigner and yet when it suits PLP, FNM and DNA , think that their supporters will just flip on a dime and open their arms to the potential for foreign inclusion.

More to the point also it is a message to the non-PLPs or those that do not hate foreigners that it's not acceptable to stand by and allow the rights of others to be abused, to say nothing, to remain mute, to accept the abuse, and not to stand generally for Human and Environmental Rights, and think that your rights will not be affected because you're not the current Victim.

As Pastor Niemoller said during the Holocaust,

"First they came for the Socialists, and I did not speak out, because I was not a Socialist

Then they came for the Trade Unionist, and I did not speak out, because I was not a Trade Unionist.

Then they came for the Jews, and I did not speak out because I was not a Jew.

Then they came for me, and there was no one left to speak for me."

So, if those who are not being victimized and abused today, standby and accept, or turn a blind eye to the victimization and abuse of others simply because it does not directly affect them, then when their rights are affected, there will be no one to stand with them to protect them.

So really, this is just Karma.

You can't expect positive, constructive energy to flow from the Bahamian people, if they are steeped in negative, hateful, abusive and myopic political propaganda.

Simply put, negative energy breeds negative results.

Culturally and as a nation we have to change our energy flow to breeding positive energy which will eventually breed more positive energy and results

So, as I said in my paper about Bahamians being addicted to Hate and Discrimination being the Bahamian Political Crack, Bahamian culture is steeped in discrimination.

The result of this referendum is a reflection of what our politicians both in the PLP, the FNM, the DNA, and others promote.

They pander to hate, victimization, abuse, discrimination and inequality.

So once again, overwhelmingly, Bahamians of all political persuasions, of all genders, and of all ethnic and Racial heritages have shown their true colors.

Bahamians are addicted, as I said, to their Political Crack; "Discrimination", Bahamians just love to hate.

But wait, If the PLP genuinely want to achieve the objectives of the referendum, all they have to do now is pass appropriate laws in parliament, just like they did with gambling after they lost that referendum, and presto, it will be end of discrimination against women and the LGBT community (on paper anyway).

I dare the PLP to show such courage for Human Rights as opposed to Campaign Financing Payback for people like the Gambling Lads and Peter Nygard!

As for the Bahamians of Haitian heritage, well I guess they will just have to continue to be abused; after all, Article 7 of the Constitution already gives them rights (on paper anyway).






© Copyright 2016 by thebahamasweekly.com

Top of Page