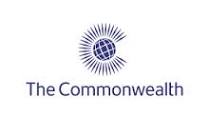 International experts and representatives of Commonwealth governments will meet to explore issues around the rapid development of virtual currencies, and to identify potential benefits they could offer to developing countries.
Virtual currencies are digital representations of value that can be traded and exchanged between online communities. At present, there are no internationally agreed standards or rules that apply to these currencies.
Whilst offering potential for countries where banking and transaction costs are unaffordable, virtual currencies have also been associated with criminal activities such as money laundering and financing of terrorism.
The two-day Virtual Currencies Round Table from 17-18 February 2015 will gather a wide range of expertise from Interpol, Europol, IMF, the United Nations Office on Drugs and Crime, and high-level Commonwealth government representatives. The event is being convened under the Commonwealth's flagship Commonwealth Cybercrime Initiative.
Increased interconnectivity has led to a rise in the number and size of virtual currencies amongst online communities. While some virtual currencies are regulated and have a centralised system, such as a computer gaming environment, many are decentralised. These operate on a peer-to-peer basis with a degree of anonymity, making it difficult for governments and international law enforcement to 'follow the money'.
Most decentralised currencies are referred to as crypto-currencies due to their reliance on cryptographic technology. Bitcoin is the most commonly known, but others include Ripple, Litecoin, PayCoin, Bitshares, Stellar and Dogecoin.
Newly appointed Deputy Secretary-General of the Commonwealth Secretariat, Josephine Ojiambo described the conference as an important opportunity to raise awareness about emerging trends in the use of virtual currencies across the Commonwealth.
She said: "This meeting will help member countries guard against risks and identify ways virtual currencies can contribute to future social and economic development.
"It is important to note that virtual currencies do not solely pose risks. However, the potential benefits they offer such as reduced transaction costs, certainty of payment and improved transaction processing times will need to be considered within the context of the strengths and weaknesses of existing national regulatory and criminal law frameworks."
Participants will address regulation, law enforcement and jurisdictional issues, international co-operation and the use of mutual legal assistance instruments, as well as national and regional responses to combatting abuses of virtual currencies.
At the end of the two days, recommendations will be issued to inform the next phase of the Commonwealth's work in this area.
The round table discussion will be convened by the Commonwealth Secretariat in London following commitments made by Commonwealth Heads of Government in 2013 to combat the rising threat of cybercrime, and to develop safe and cost-effective money transfer operations.