Last Updated:

Sep 30, 2017 - 9:06:56 AM
---
Sept. 29, 2017 – Address to the Nation
Beloved countrymen and women,

Our Caribbean brothers and sisters,

Friends of the Commonwealth of Dominica

All those concerned about the effects of global climate change….

It has been 10 days since our homes were shattered, our power cut, our communications silenced and too many of our beloved, taken from us.

Darkness descended on a night that will forever be a scar on Dominica.

Tonight I would like to update you on where we now are, share with you our current thinking and deepen our dialogue on the rebuilding of Dominica.

I said at the United Nations last week that we Dominicans, have cried for our people and our land; but we do not despair. We survey the debris…shocked; but not stooped. We have always stood tall and as long as we remain a single community, we always will.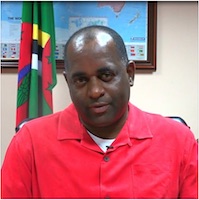 My Fellow Dominicans, there are three parts to the journey of Dominica Returning.

The first is the immediate rescue. As you know we were able to receive and distribute food, water and other supplies. We now have a consistent flow of food into the country and I expect that with the local business community eager to get back on its feet, very soon normal commercial activity will be restored in Dominica and the majority of you will be able to do your own purchasing.

In the meantime, I am committed to ensuring an adequate and reliable supply of food and adequate drinking water to all residents.

I am happy to report that 10 days after…, both our landing strips are now fully functional, even though normal commercial flight activity is hampered by the need to clean up and rehabilitate the terminals and restore reliable power and water services.

At this time, I wish to thank LIAT, the Caribbean Airline, for their unflinching commitment to our welfare and wellbeing in the aftermath of the hurricane.

As soon as it was possible and practical, Liat was bringing relief supplies and transporting ill and vulnerable citizens out of the country…and, I must stress, for free.

Fellow Citizens and residents, many of your relatives and friends have been inconvenienced by the ability to fly direct to Dominica, but I am assured that, given the assessment of local and visiting Eastern Caribbean Civil Aviation Officials, we should be able to reopen our airspace to limited commercial activity within the next seven days.

The same applies to our seaports, where, we have been receiving relief supplies from relatively large boats and the passenger ferries have been plying their trade. We expect to begin welcoming large container vessels by next Wednesday.

In the area of healthcare, The Princess Margaret hospital is motoring back! Water and electricity have been restored. So too, has a majority of services.

Health centers around the island are operating to varying degrees, with several shifting to temporary facilities, as a result of wind and water damage.

Medical supplies arrived on island and were sent to all health care centers. In spite of the rubble and the time it took to clear roads and reach some outlying health centers and communities, there has been no outbreak of diseases on the island of Dominica. We continue to provide anti-tetanus vaccines at health centers.

From an environmental perspective, separate sites have been identified for temporary disposal of galvanize and lumber. We continue to monitor the quality of river water, and water purification tablets are available from health centers.

Citizens, Residents and friends, Power is returning to Dominica! We are a long way from full restoration, but, with the Princess Margret Hospital now fully powered, we expect to have electricity slowly returning to adjoining areas, the wider Roseau and gradually to communities across the island.

It is difficult at this stage, to hazard a guess as to when full power will be restored in the country…but, thankfully, the process has started!

Of course, I would implore residents to avoid the temptation of interfering with electricity lines. The reality is several homes around the island are not in any shape to reconnect to the national grid. It would be very dangerous for persons not skilled in the field, to go tampering with live electricity wires. Please let us first establish street connections so that at least there is adequate lighting in your communities.

Telecommunication services are coming back in Roseau and some outer districts. This is indicative of the gradual return to normalcy that one can expect over the course of the next few days and weeks.

Respect for Law and order has returned to Dominica. We were all deeply shocked and saddened by the looting that took place after Maria. There is no place for it and we will have no tolerance for it. Thanks to the efforts of the local police force, the Regional Security System and defense forces from around the region, this situation has now been brought under control. Nevertheless, we shall keep the curfew in effect for the time being.

Some of our private schools, I am glad to report, will reopen on a limited scale next week. But for the vast majority of students and teachers, there is no place to call theirs, as most of our schools, if not several damaged or destroyed, are being utilized as shelters for persons who lost their homes or whose homes are not sufficiently mended to permit their return.

I have been in discussion with several friends of Dominica, including the Caribbean Confederation of Credit Unions – to which 75, 000 individuals and entities in Dominica are accredited. They are lending a helping hand and together with some other private individuals, we shall be seeking to provide a desk and a chair, as well as adequate temporary shelter for many of our students, particularly fourth and fifth formers as well as all primary school students on island. Current shipping challenges notwithstanding, I am hoping to have temporary schooling facilities in place to augment those that can use their existing plant, by the 15th of October.

Thanks to everyone of you…our roadways are being cleared at a very rapid rate. Indeed, there are tonight, only a few communities not accessible by motorized vehicular traffic. These include Bellevue to Bagatelle, Belles to Hutton Garden, Wooten Waven and Morne Prosper.

Given the rate at which the crews have been going, and i must pause here to thank our brothers and sisters from neighboring Caribbean Islands, France and Venezuela, we expect to have full, unfettered access to all areas of the country by the latter part of next week.

Of course, there are scenarios where bridges have been destroyed and temporary or replacement structures will have to be put in place. I am pleased to confirm that the first shipment of Bayley Bridges, graciously loaned to us by the Government of St. Lucia, will be arriving at the Roseau Port this evening, and the second shipment by Sunday morning.

Construction crews are already on island and are set to commence assembly and installation, so that in very short order, a total of one kilometer of bridge crossings will be installed at critical areas across the island.

My Fellow Dominicans, Friends and well wishers…none of what I have described so far is happening as quickly as we would like; but, it is happening as quickly as it can.

You can imagine that there have been deep challenges relating to our internal transportation, communications, and of course, the devastation.

To support the rescue, at the United Nations General Assembly last weekend, I requested and have received airplanes, helicopters and experts in the co-ordination of rescue operations. There are now, on island, representatives from several nations across the Globe. For this, we are very appreciative and eternally grateful.

In this regard, also, we must thank our Caribbean brothers and sisters for the assistance they have so willingly rendered and our international partners beyond Caribbean shores. The time will come when we will show our fulsome appreciation to each and everyone, but that time is not today; other than to say that on the morning of September 19th, Maria tested the resolve of Dominicans, our Caribbean neighbors and the rest of the world, and all have passed this test.

The rescue phase of our journey is now sufficiently effective and mature that we can spare time to plan and draw down the next phase of the journey, centred around the social and economic recovery of Dominica.

We know that in this phase the Government must play a central role in reviving expenditure, but that it must do so in a fiscally credible manner.

Within the limits of government revenues, we will maximise the impact of the government in maintaining domestic expenditure. We are doing so already and we make a commitment going forward to maintain government employment and wages.

In addition to the government budget we are also considering a series of measures to support the spending of those immensely weakened by Maria. This may include direct social payments, small loans, or advances on salaries and pension payments.

We are looking to see how we can refine these ideas, mitigate risks and ensure their effective and fair implementation.

As soon as we have settled on the best way to move forward on one or all of these measures we shall do so. We understand the necessity of urgency.

Our efforts must be magnified by the decisions of those outside of government.

We will be working with the money transfer and insurance firms to ensure that there are no holdups with the potential inflow of funds.

We will work with the banks and creditors to avoid any premature calling in of loans.

We will be monitoring to ensure that there is no price gouging behaviour. We will act firmly if there is.

I spent today speaking to members of the private sector and commit to continuing the dialogue to learn of current or new obstacles to the return of business. I was pleased to see the vigour of their commitment to our nation.

Separately, I have spoken to the leadership of Ross University School of Medicine and can report that they have affirmed their absolute commitment to Dominica. Indeed, the president of Ross University will be coming to Dominica next week to further discussions and see how, together, we can fast track the process for full resumption of operations on Dominica. In this regard, I urge property owners in the north, in particular, to expedite repairs and renovations to their properties, especially those let and sub-let to students.

My Fellow Dominicans, our country is blessed to have some true and sincere friends. I have spoken to Clear Harbour and they said to me that their marriage to Dominica was for better or for worse, for richer or for poorer, in sickness and in good health. They made clear that Dominica is their home and they are here to stay.

Indeed, I am please to announce tonight that Clear Harbor is reopening for business on Monday, October 2nd, 2017 in two of its four buildings – specifically Clear Harbor's Canefield and Marpin locations. Four hundred and twenty five employees – that is more than 50 % of its work force, have indicated that they are ready to return to work on Monday. Three out of four buildings had extensive roof damage. Two hundred employees have been working all week gutting and cleaning those four buildings.

Very importantly, my fellow citizens, Clear Harbor is going to process its first payroll since Hurricane Maria, on Monday. This means that employees can go to their banks, if their banks re open, and get paid on Monday. This is an example, for all to see, of the commitment and determination of corporate Dominica to help this country bounce back, better than ever.

Ladies and Gentlemen, the Government of Dominica understand that alongside the tragedies are opportunities for rebuilding. And so, we are also looking at our existing legislation to ensure that we are not inadvertently and needlessly blocking or delaying activities that could help us rebuild better and quicker.

In this regard, we are pleased, indeed, overwhelmed by the expressions of interest by the domestic and regional private sectors in the rebuilding phase of our country. Many have contributed generously to our rescue efforts and now we look forward to them lending of their expert advice and technical capabilities as together we labour…to build back better.

The final part of the journey to Dominica Returning is ensuring that we build a stronger Dominica; a Climate Resilient Dominica.

To this end we are working with our international partners to not just rebuild but to consider carefully where we build, what we build and how we build.

The international community has reacted very positively to our desire to do so, to be the captains of our fate and to chose the shape of our recovery.

The Secretary General of the United Nations will visit us over the next few days.

The World Bank and European development agency have pledged considerable sums to back our vision as the first Climate Resilient nation of the climate change era.

These pledges are considerable. We are confident, they will be honored. This, Ladies and Gentlemen, is a moment to grasp. In coming weeks, my team and I will be giving our all to try and cement the ideas that have attracted these pledges, and to turn these pledges into cash, construction and resilience.

To this end, it will be necessary for me me to travel extensively in the coming days and weeks.

Following the visit to Dominica of the Secretary General of the United Nations, I will be leading a delegation to Washington to meet with the Word Bank and also to have an interface with several key and influential members of the United States Congress. There is also the possibility of my having a direct audience with an even more powerful official in Washington.

Dominica needs help if it is to recover and rebuild in a sustainable manner, and I will do whatever is necessary, including travel as far as needed, to get the message across that we are down, but not out. We have picked ourselves up, dusted ourselves off and we have started to both restore and build out, this beautiful country of ours.

In the weeks ahead, I shall also be visiting Brussels, the Far East and the Middle East.

So, brothers and sisters…to reiterate. We are deep into the rescue phase of our journey. We are using the government budget, within fiscal constraints, to support the recovery now and we will be rolling out a series of new economic recovery measures shortly.

We are committed to not building on old vulnerabilities but creating new resilience.

The world has expressed considerable support for that and in memory of those who slipped between the sentries of our heart on September 19th, we will try our best to secure the return of this fair land, quickly and strongly.

I urge you this evening therefore, to be strong and of good cheer. The first 10 days would have been the worse.

There are still some niggling problems that need to be aggressively tackled and resolved. But I am satisfied that with the commitment and determination of service providers here in Dominica and with the continued advice and assistance of our brothers and sisters from neighboring Caribbean islands and the wider international community, we shall overcome Hurricane Maria.

There have been some unfortunate moments ever since this disaster struck, but I urge you to put these behind you and focus on the task ahead. None alive has had to grapple with the realities of a Category Five Hurricane. No manual could have prepared us for this. We are all on a learning curb, but, commitment and determination can and must win out.

I salute Dominicans at home and abroad this evening. You have shown resilience. You have shown fight. You have demonstrated love of country and brotherly and sisterly love beyond compare.

Tonight, we reach across the seas and we say to our brothers and sisters in Antigua and Barbuda, St. Martin, Anguilla, the U.S and British Virgin Islands, Puerto Rico, Florida, Houston and Mexico…this is our moment! We cannot and we must not stay down! We must rebound!

My Fellow Dominicans, thank you for bringing Dominica through the last 10 days. Thanks to our friends and well wishers. We are grateful.

Together, we shall rebuild!

I thank you.





© Copyright 2017 by thebahamasweekly.com

Top of Page