Last Updated:

Feb 6, 2017 - 2:32:04 PM
---
"What YouTube has become in the last five years isn't a revolution in television, or even video. It's a revolution in communication. And we're still at the beginning. And for us the most exciting part of being here at the beginning is we get to make it all up ourselves."
- Hank Green (VidCon Co-founder)

ANAHEIM, California - In its third year, over 6000 have turned out for VidCon, the annual mecca for YouTubers and fans of YouTube. The popular conference moved to to the Anaheim Convention Center
this year due to extensive growth.
Officially kicking off this morning, events run through Saturday evening and culminate with a fun day at Disney Land on Sunday.

My daughter, a YouTuber (someone who has a YouTube channel) and I arrived at the Anaheim Hilton, not quite sure if we had a close enough hotel location for the conference, but when we arrived we realized we'd hit the jackpot, as the lobby was loaded with conference-goers carrying bright red VidCon bags, and proudly wearing their necklace passes. I immediately took pity for those guests at the hotel, not here for the Vidcon experience because it was an all consuming stimulus! The place buzzing and electric, with groups of chatting excited teens gathered all over the place filling the hallways and lounging areas.


Is it easy to have a YouTube channel? Flying in from Canada we met a large group of girls who were also attending. When asking them if they had their own YouTube channels they said they didn't and shared why not. One that they didn't have the time, nor the equipment to do so. Anyone can own a YouTube channel, it's free, but those that outshine others are those committed to frequent video posting, top quality imaging with the latest tools which both encourage more subscribers IF their videos are enjoyed. Let's remember how Justin Beiber got his start! Many young people today have turned this passion into big business and big bucks. Google bought out YouTube, so that says a lot, and it's not rare to hear about teens making thousands of dollars a month through their YouTube channels.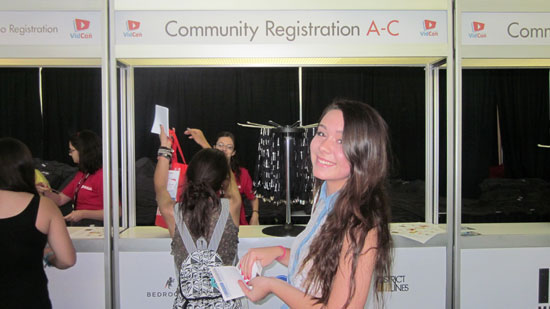 My daughter Jackie had seen this trip as a dream come-true and although she's refocused her YouTube channel over the years (she started when she was only 12) she was immediately caught up in the excitement. It only took her half an hour to message and meet up with some online friends - one from Trinidad and two from New York.

I recall the early years of her YouTube channel, how we were all shocked when she got her first 50 subscribers (people she didn't even know and from anywhere in the world), then her first 100, 200 and up it's climbed over the years into the thousands today. Each milestone she would create a special video to thank her subscribers, and later she even became popular enough to hold a competition where others posted videos to win a collaboration video opportunity with her.

With such a large number of attendees this year, she doubted that anyone would recognize her as she said there were many more, or most, with way more fans than her, but last night she went to bed contented and surprised that she was recognized and posed for fan photos. After little sleep from travel and a long day, but excited for the start of the conference, she told me that her ultimate goal for the weekend had already been realized as she got into bed. Having a hard time containing herself she told me she got to meet her YouTube favorite and actually dance with him at a VIP Party hosted by District Lines clothing. It was going to be a special weekend for her, and we were only getting started.



As for me, I am taking this as a much needed down time, but I ran into some parents that are here solely to support their kids at Vidcon like me. One mom said she was so bored last year that she decided to get involved and actually volunteered this year, something I may think of doing myself next time; and I am pretty sure there will be a next time!






According to the VidCon website :

VidCon is for people who love online video. Independent creators, enablers, makers, viewers and supporters of all kinds. The ways that we entertain, educate, share, and communicate are being revolutionized. The creators attending and on stage at VidCon are central to that revolution. The best part is, we're having the time of our lives doing it.

VidCon is both an industry conference and a great big party. We want people to make important business contacts to grow their companies and their careers, but we would prefer that they do it while dancing to a rock song about Dr. Who.

VidCon boasts an Arcade Area, a Chill Lounge, Game Stage, Expo Hall and a VidCon Merch Store. The conference has keynote speakers in the industry, panels, breakout sessions, and of course VIP parties, concerts and mixers.

vidcon.com

VidCon founders are Hank and John Green and are the stars of the Vlogbrothers channel, which boasts an incredible 694,000+ subscribers and over 230 million views!

Sponsors are Maker, YouTube, Blip, Machinima, Disney Interactive Media Group, Revision 3, BedRocket, BlueMicrophone, King of the Web, Vuguru, Direct Lines, VYou, Corel, DFTBA, Mondo Media, My Damn Channel, Qlipso/ Mixin, YouNow, Beachfront Builder, BigFra.Me, IAWTV, Mekanism, Orabrush, Brand About Town, SAG-AFTRA, Snap Yourself, WeVideo, and Writer Guild of America.



***image7**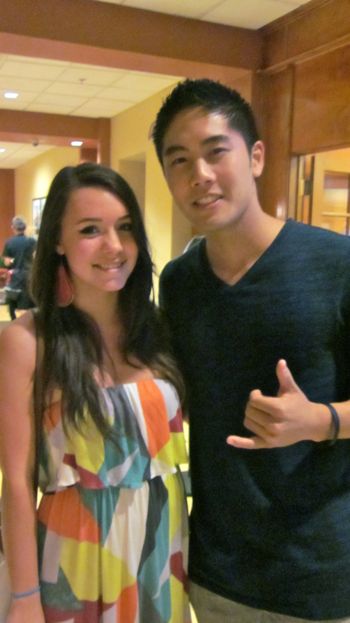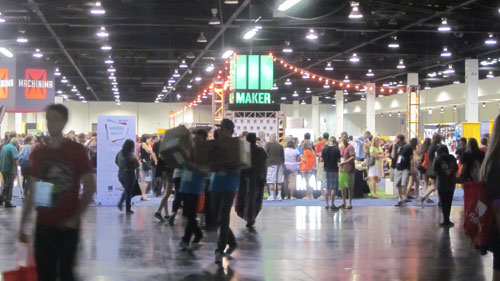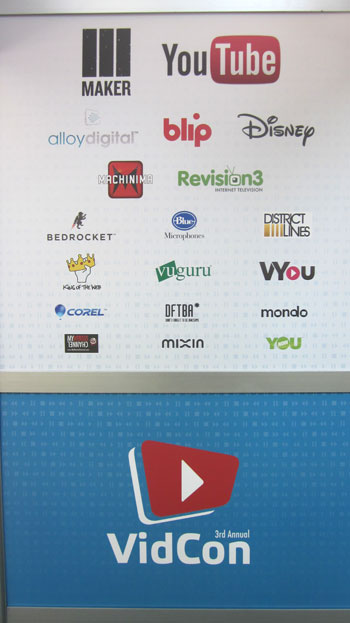 © Copyright 2012 by thebahamasweekly.com

Top of Page