Last Updated:

Sep 9, 2019 - 8:16:19 PM
---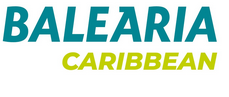 (Statement: Sept. 9) Since 2011, our Company, Baleària Caribbean, has been performing schedule ferry services between Ft. Lauderdale and Grand Bahama Island. This past August we added ferry service to the Island of Bimini as well.

In relation to Hurricane Dorian, our Company desires to confirms the following:

From the moment we first became aware that certain areas of the Bahamas were going to be impacted by Hurricane Dorian, our Company contacted the Government of the Commonwealth of the Bahamas and the various agencies involved in social services for the purpose of providing support and assistance to the residents of the Bahamas among whom are many of our valued employees.

Baleària Caribbean was able to re-establish its regular ferry services with Bimini and Grand Bahama (Freeport) this past Friday, September 6. In the past three days since then, our Company has transported over 1,750 passengers, many of whom were Bahamian residents and technical and support personnel. Our Company has also assisted in the transportation of equipment and material to help those in need in the Island of Grand Bahamas.

We continue to maintain a policy to transport at no charge those affected citizens of the Bahamas who are in need of such transportation to Florida or between Freeport and Bimini.

We regret and apologize for the hardship and inconvenience experienced by the 119 passengers who are residents from Grand Bahama Island who could not be transported yesterday, Sunday, September 8. We boarded these passengers with the understanding that they could travel to the United States without visas, only to later having been advised that in order to travel to Ft. Lauderdale they required prior in-person authorization from the immigration authorities in Nassau.

In coordination with U.S. Customs and Boarder Protection (CBP), our Company is informing all Bahamian residents of the required travel documentation necessary for travel to Ft. Lauderdale.

Baleària Caribbean and its affiliate companies comprise the Baleària Group which has a long-history of corporate responsibility dedicated to the betterment of the social and economic development of the different markets it serves. As a Spanish headquartered transport group, we have signed on to the obligations of the United Nations Global Compact to meet the basic fundamental responsibilities to the people and nations we are privileged to serve as part of our long-term growth and corporate culture.






© Copyright 2019 by thebahamasweekly.com

Top of Page