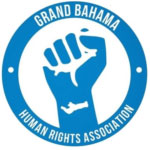 GBHRA: Foreign minister's reckless attacks on renowned human rights activists are threatening the country's good name internationally

(GBHRA Statement - Feb. 5.) It would seem that Minister of Foreign Affairs and Immigration Fred Mitchell will not rest until the country's image abroad is as feeble and tarnished as its current credit rating.
Prime Minister Perry Christie must find the courage to rein in his reckless, unbalanced minister before the Bahamas' reputation has been downgraded to 'junk' status and we become a laughingstock in the international community.
In his latest unhinged attack on universally respected American human rights activist Kerry Kennedy, Mitchell has again displayed some extremely concerning authoritarian tendencies that have increasingly become his trademark. All Bahamians should be concerned about the future of the country with such an individual anywhere near a position of power.
In Mitchell's world, any individual or entity that might be critical of the minister or his government has "no credibility" and works according to shady ulterior motives. Meanwhile every opportunity is taken to attack the messenger in an effort to distract from the message itself.
His deranged ranting may play well to certain xenophobic elements within The Bahamas, but to the outside world, Mitchell is making us look like a silly, insecure banana republic run by delusional tin-pot dictators.
Kerry Kennedy and the organization she heads, Robert F. Kennedy Human Rights, are renowned internationally for their crucial human rights work, professional approach and unquestionable integrity.
For a minister of the government of The Bahamas to malign such a courageous and upstanding organization, just because he doesn't like the results of its investigation – particularly in terms of glaring failures on the part of departments he happens to head – is childish and sad.
His absurd attempt at scaremongering through the spinning of crackpot conspiracy theories is downright embarrassing. No one takes it seriously.
Prime Minister Christie, for the sake of our good name as a country, bring an end to this insanity before it is too late!