Last Updated:

Feb 17, 2019 - 6:45:04 PM
---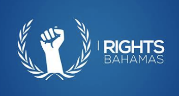 STATEMENT


Stephanie St. Fleur

President

Rights Bahamas




I and my colleagues were extremely disturbed by a video circulating on social media of what looked to be the kidnapping of a man in broad daylight by uniformed officers.

The officers, who appeared to be wearing Bahamas Immigration Department uniforms, are seen forcing a man towards an SUV. Another officer, standing at the back of the vehicle, then pushes the victim in the trunk before closing it.

If this is an accurate depiction of the cruel and heartless tactics to which Immigration have stooped, Rights Bahamas cries shame upon the government. That our law enforcement officers would treat a human being in such an inhumane and degrading manner is a stain upon our national soul. It goes far beyond the bounds of lawful procedure and common decency. This man is innocent until proven guilty and the behaviour of these officers cannot be justified. This cannot be called a lawful detention – it is a kidnapping, pure and simple.

I have been informed that the incident in question took place in Palmetto Point, Eleuthera .I am asking the Department to please investigate and report back to the public in short order. Every human being has a right to be treated with dignity and respect and failing to punish such disgraceful actions is the same as condoning them.

Frank Davis, the government's Permanent Representative to the United Nations in Geneva, recently said: "The Bahamas commits to implementing international norms to give effect to human rights in an effective and sustainable manner, which includes gender equality, domestic violence, children, detention conditions, a national human rights institute, freedom of information, access to justice, access to education, persons with disabilities, trafficking in persons and migrants." We as a country simply cannot continue to say one thing, and do the opposite. We will inevitably be revealed as hypocrites, bringing international shame upon our heads.

Rights Bahamas recommens that in the shortest time possible, the Department of Immigration put in place a comprehensive programme of sensitivity training for its officers. We would also like to reach out to anyone who may know the victim or his family. Rights Bahamas stands ready to represent them and defend their Constitutional rights.













© Copyright 2019 by thebahamasweekly.com

Top of Page