January 3, 2014 – Nassau, Bahamas – In light of recent remarks that have been circulating on social media and elsewhere regarding the costume to be used by Miss Universe Bahamas Tomii Culmer at the forthcoming Miss Universe pageant, the Miss Bahamas Organization (MBO) wishes to set the record straight as to its decision not to use the Sea Goddess costume designed by Javotte Bethel.
There are several reasons for this decision. First of all, there are structural issues with Miss Bethel's costume which would make it very difficult for Miss Culmer to manage in a competitive environment – specifically, she is unable to get into or out of the costume without considerable help from at least 2 people. While one may argue that she would receive such help at the Miss Universe pageant, a greater problem exists in the fact that due to its excessive weight, the costume leaves Miss Culmer visibly bruised each time she wears it. Clearly we cannot have her competing in the Miss Universe pageant (particularly the swimsuit competition) with visible bruises that would result from her wearing the said costume.
Another reason MBO decided not to use Miss Bethel's costume is that we did not wish to run the risk of facing a copyright infringement lawsuit as the Sea Goddess costume closely resembles one of the lead pieces from a Victoria's Secret fashion show. The similarity between the two costumes has already received attention from pageant fans who have questioned whether the design was copied.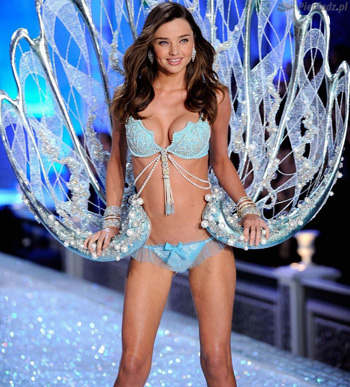 Miranda Kerr in Victoria's Secret


We find it unfortunate and quite frankly dishonest for it to be suggested that MBO does not support Bahamian culture or Bahamian designers when Miss Bethel herself was contracted to create three of the costumes that MBO has sent to Miss Universe over the last 4 years! Miss Bethel created the Flamingo worn by Braneka Bassett in 2010, the Abaco Parrot worn by Anastagia Pierre in 2011, and the independence themed costume worn by Lexi Wilson in 2013. It has also been dishonestly suggested that the costume which Miss Culmer will wear is Trinidad inspired, or was created by a Trinidadian design team. We wish to go on record in stating that Miss Culmer's costume – entitled the Bahama Parrot, is the creation of Bahamian designer Apryl Burrows and her all-Bahamian design team. MBO has given Miss Bethel's designs considerable international exposure on the Miss Universe and Miss World stages over the years. Should this privilege not be extended to any other Bahamian designer?

Finally, it should be noted that at no time did MBO indicate that the winning costume from the Miss Universe Bahamas competition would be used at Miss Universe, although it was clearly widely assumed that it would be. However, MBO has never sent the winning costume from the national pageant to the Miss Universe stage in the four years since it was granted the Miss Universe franchise. Miss Bethel can certainly attest

to this, seeing that she was contracted by MBO to create costumes for this purpose on three separate occasions.

It is amazing the see the widespread discussion that this issue has generated, in many cases from persons who have notso much as lifted a finger to assist MBO in any way as we do our best to send our queens off to represent the country internationally with limited resources. We can only hope that this unexpected attention will help to shed some light on the challenges facing our national ambassadors and the service oriented organizations which back them.

Response: Designer responds to Miss Bahamas Organization costume statement